Need to Make Your Own Happy New Year's Eve GIFs? Read This!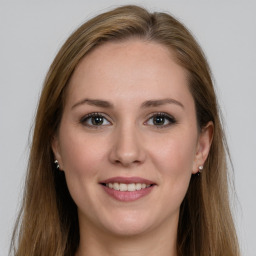 Sabrina Nicholson
Last update on: April 17, 2023
New Year's Eve is a time of celebration and excitement as we bid farewell to the past year and welcome the new one. One popular way to express our joy and share the festive spirit with friends and family is through the use of Happy New Year's Eve GIFs. These animated images not only capture the essence of the occasion but also add a personal touch to our messages. As the popularity of New Year's Eve GIFs continues to rise, creating unique and personalized GIFs has become increasingly important to stand out from the crowd and make a lasting impression.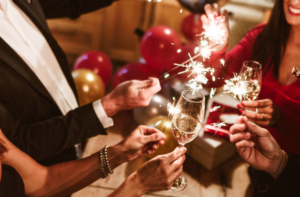 In this paper, we will explore the process of creating captivating New Year's Eve GIFs, discuss the advantages of using Filmora for GIF creation, and offer tips and inspiration for designing your own unforgettable GIFs to celebrate this special occasion.
1. What Is a GIF and How Does It Work?
A GIF, which stands for Graphics Interchange Format, is a widely used digital image format that supports both static and animated images. Invented by Steve Wilhite in 1987, GIFs have gained immense popularity over the years, particularly on social media platforms and messaging apps, due to their ability to convey emotions, reactions, and ideas in a compact and engaging manner. Unlike video formats, GIFs are relatively smaller in file size, making them easy to share and load quickly on various devices.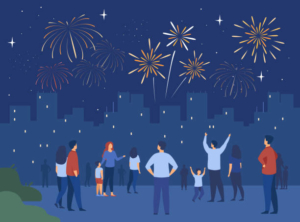 At its core, a GIF is a series of images or frames that are displayed in a specific order and duration to create the illusion of motion. The format employs a lossless compression algorithm, which means that no data is lost during the compression process, resulting in high-quality images. Furthermore, GIFs support up to 256 colors, making them suitable for simple graphics and animations, though not ideal for high-resolution photographs. 
2. What Makes a Successful New Year's Eve GIF?
A successful New Year's Eve GIF captures the festive spirit of the occasion while being visually appealing and engaging. It typically includes elements such as fireworks, countdowns, party scenes, or celebratory messages, all combined to evoke a sense of excitement and anticipation. By striking a balance between creativity, emotion, and technical quality, you can create memorable New Year's Eve GIFs that resonate with viewers and enhance their celebration experience.
3. Choosing the Right Software: Why Filmora?
√User-friendly Interface
Filmora is an excellent choice for creating New Year's Eve GIFs because of its user-friendly interface. The software is designed for both beginners and experienced users, making it easy to navigate and understand its various features. With intuitive tools and a straightforward layout, Filmora allows you to focus on your creativity without getting bogged down in technical complexities.
√Versatile Editing Tools
Another reason to choose Filmora for your GIF creation is its versatile editing tools. The software provides a wide range of features, such as filters, overlays, and transitions, which enable you to add a professional touch to your New Year's Eve GIFs. You can also easily import and edit various media formats, giving you the flexibility to create your GIFs from different sources.
√Text and Animation Capabilities
Filmora's text and animation capabilities make it a perfect choice for crafting captivating New Year's Eve GIFs. The software offers numerous pre-built text templates and allows you to customize the font, size, and color to match your GIF's theme. You can also animate your text and graphics, adding dynamic elements to your GIFs that capture the excitement of the New Year's Eve celebrations.
√Built-in GIF Export Option
One of the key features that sets Filmora apart from other software is its built-in GIF export option. This feature simplifies the process of converting your edited video clips into GIF format, ensuring that your New Year's Eve GIFs are easily shareable and compatible with various platforms. With Filmora, creating and exporting GIFs is a seamless and hassle-free process.
4. How to Use Filmora to Create New Year's Eve GIFs?
Step 1: Importing Media Files
Launch Filmora and create a "New Project." Import video clips or images by clicking "Import" or using drag and drop.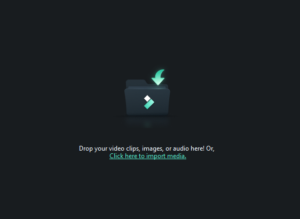 Step 2: Arranging and Editing Clips
Arrange your clips on the timeline and use Filmora's editing tools to trim, split, or merge them.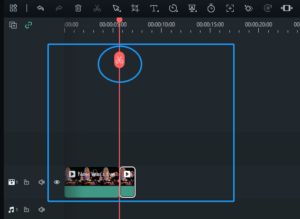 Step 3: Adding Effects and Transitions
Browse Filmora's effects library and apply desired effects or transitions to enhance your GIF.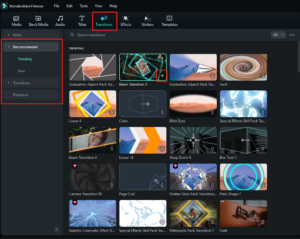 Step 4: Adjusting Duration and Playback Speed
Customize the duration of your GIF and adjust the playback speed to create the desired effect.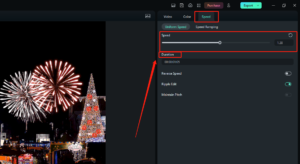 Step 5: Exporting Your GIF
Click "Export" and choose the GIF format. Adjust settings and save your New Year's Eve GIF.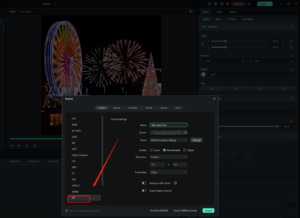 5. Where Can You Find Videos for Unique and Engaging GIFs?
Explore various sources for finding engaging and unique video footage that will inspire you to create unforgettable New Year's Eve GIFs. From online video platforms and stock video websites to social media channels and your own captured footage, the possibilities are endless.
•Online Video Platforms
To find videos for unique and engaging GIFs, start by browsing online video platforms. These websites host a vast library of videos that can be used as a source for your GIFs. Be sure to adhere to copyright guidelines and give credit to the original creators when necessary.
Recommend websites:
1. YouTube (https://www.youtube.com/)
2. Vimeo (https://vimeo.com/)
3. Dailymotion (https://www.dailymotion.com/)
•Stock Video Websites
Stock video websites offer a wide selection of royalty-free videos that can be used as a base for your New Year's Eve GIFs. These websites provide high-quality footage covering various themes and styles, ensuring you find the perfect video for your GIF.
Recommend websites:
1. Shutterstock (https://www.shutterstock.com/video)
2. Pexels (https://www.pexels.com/videos/)
3. Pixabay (https://pixabay.com/videos/)
4. Videezy (https://www.videezy.com/)
5. Videvo (https://www.videvo.net/)
•Social Media Channels
Social media channels like Instagram, Facebook, and TikTok are treasure troves of unique and engaging video content. Browse popular hashtags, follow creators, or join groups dedicated to New Year's Eve celebrations to discover interesting videos to turn into GIFs.
Recommend websites:
1. Instagram (https://www.instagram.com/)
2. Facebook (https://www.facebook.com/)
3. TikTok (https://www.tiktok.com/)
4. Twitter (https://twitter.com/)
•Capture Your Own Footage
Lastly, consider capturing your own footage to create truly personalized and unique New Year's Eve GIFs. Use your smartphone or camera to record videos of fireworks, festive decorations, or fun moments with friends and family. Use Filmora to edit and transform these clips into memorable GIFs that you can share and cherish.
6. Conclusion
Creating personalized and unique Happy New Year's Eve GIFs can be both fun and rewarding. By understanding the basics of GIF creation, choosing the right software like Filmora, and finding inspiration from various sources, you can design captivating GIFs that will delight your friends and family. Embrace your creativity and make this New Year's Eve celebration one to remember with your own custom-made GIFs.
More on this