Convert Google Doc to Clean HTML
100% Free

Clean and Safe

Fully Web-Based

Registration-Free

Easy & Fast

Unrestricted Usage
Paste Google Doc Text Here
Whether you're a website owner, content creator, or someone looking to share their documents online, the ability to convert DOC to HTML provides an efficient and effective way to transform and present your content in a web-friendly format. It allows you to leverage the power of HTML and web technologies to reach a wider audience and deliver a seamless user experience.
Why Choose Us?

100% Free
One of the key advantages of the "Convert Google Docs to HTML" online service is that it is completely free to use. Users can convert their Google Docs to HTML code without any cost, making it accessible to a wide range of users.
Clean and Safe
The service ensures that the converted HTML code is clean and safe to use. This means that it removes any unnecessary formatting or code that might interfere with the functionality or appearance of the HTML output.

Fully Web-Based
Being an online service, users can access and utilize "Convert Google Docs to HTML" without the need for any additional software or installations. This convenience allows users to convert their documents from anywhere with an internet connection.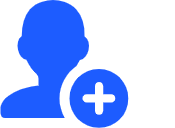 Registration-Free
Users can convert their Google Docs to HTML code without the hassle of creating an account or providing personal information. This streamlined process eliminates the need for registration and enhances the user experience.
Easy & Fast
The service is designed to be user-friendly, ensuring that the conversion process is simple and intuitive. Users can quickly convert their Google Docs to HTML code with just a few clicks, saving time and effort.

Unrestricted Usage
Unlike some online services that impose restrictions on the number of conversions per user or charge additional fees for excessive usage, "Convert Google Doc to HTML" allows users to convert their documents without any limitations.
How to Convert Google Docs to HTML?
Step 1
Copy your Google Doc
Go to Google Docs (docs.google.com), open the document you want to convert to HTML and copy.
Step 2
Paste the Content
Paste the copied content from the DOC file into "Paste Google Doc Text Here" area. The tool will start converting automatically.
Step 3
Preview and Download
Once you have cleaned the HTML code, you can preview the output within the online tool. If you're satisfied with the result, you can get the HTML code by clicking on the "Copy Clean HTML" button.
Google Docs Converted So Far
356,654,234