Struggling with TikTok Captions? Can Filmora Help You Stand Out?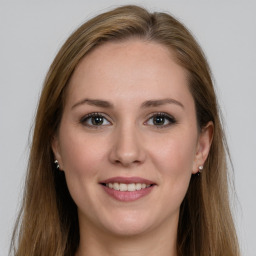 Sabrina Nicholson
Last update on: April 12, 2023
TikTok has taken the world by storm, with millions of users creating and sharing short-form videos every day. While many factors contribute to TikTok's success, one of the most important is the ability to write effective captions. Captions not only provide context for a video but also catch the viewer's attention and encourage engagement. However, writing compelling captions is easier said than done, and many TikTok creators struggle to come up with catchy and concise wording. That's where Filmora comes in. As a powerful video editing software, Filmora offers a range of features to help creators edit captions and create engaging content. In this paper, we will explore how Filmora can help TikTok creators enhance their captions and stand out in the crowded world of TikTok.
1. Why Are TikTok Captions Important?
TikTok has millions of users and hours of short-form video content. With so much competition, your videos must stand out. Writing good captions helps. Captions give viewers context for the video. They also boost viewer engagement and video sharing. Captions are crucial to TikTok content and can make or break a video.
Captions make content more accessible for hearing-impaired and language-challenged users. They also show the creator's tone, humor, and personality. Captions can provide song lyrics, product information, and how-to instructions. In conclusion, captions can enhance content and expand its audience. 
2. Real Examples of Caption Success and Failure
Captions can make or break a TikTok video. Captions that build suspense are a good example. A creator might start a video by pouring cereal or tying their shoes, then use the caption to tease a surprise. This keeps viewers engaged and boosts video sharing and comments.
However, poorly written captions can turn viewers off and lower video quality. Long or complicated captions can confuse viewers and lose their attention. Another common mistake is not using captions, which can miss opportunities to provide context or add value.
One example of a caption that detracted from the viewing experience is a video that went viral for all the wrong reasons. The video showed a woman using a kitchen gadget to peel garlic, but the caption made a misleading claim that the gadget could peel an entire head of garlic in seconds. The video quickly drew criticism for the false claim, and the creator eventually apologized for the misleading caption.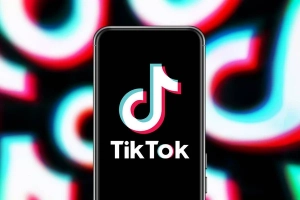 In contrast, successful captioning can be simple, effective, and even humorous. For example, a video of a cat playing with a toy might use a caption like "When you're trying to work from home but your cat has other ideas," which adds humor and relatability to the content. Similarly, a video of a dance challenge might use a simple caption like "Trying to keep up with the kids," which conveys the spirit of the challenge and makes the content more accessible to a wider audience.
3. How Can Filmora Help with TikTok Captions?
Filmora is a video editing software that offers powerful tools to enhance TikTok captions and overall content. Its captioning tools allow for customization of captions to match personal branding or tone of the video. Filmora's ability to synchronize captions with audio creates seamless and professional-looking videos, especially useful for music-based content.
Caption templates can be easily customized and applied to multiple videos, saving time and ensuring consistency. Templates can be modified with different font sizes, colors, and animation styles to create attention-grabbing captions. Filmora also offers video stabilization, filters, and effects to add visual interest and creativity to videos. Easy video trimming and splitting makes it simple to create clips optimized for TikTok's 60-second format.
4. Step-by-Step Guide: Using Filmora for Editing Awesome TikTok Captions
Step 1: Import Your TikTok Video
Once you have installed Filmora, open the software and import your TikTok video into the program. To do this, click on "Import" and select the video file from your computer.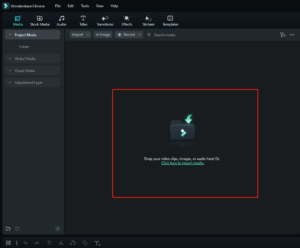 Step 2: Create Your Caption
To add a caption to your video, click on the "Titles" button located in the toolbar. You will see a variety of text options to choose from. Select the one that best suits your video and drag it to the timeline.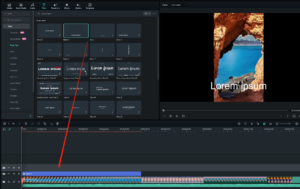 Step 3: Customize Your Caption
Once you have added your caption to the timeline, you can customize it by changing the font, size, color, and other attributes. To do this, click on the "Text Settings" button and make the necessary changes.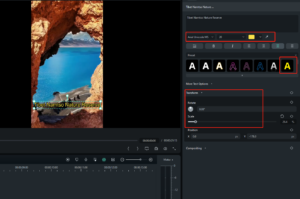 Step 4: Add Animations and Effects
If you want to make your caption more dynamic, you can add animations and effects to it. Filmora offers a variety of animations and effects to choose from. To add an animation or effect, select the text layer and click on the "Animations" button in the toolbar.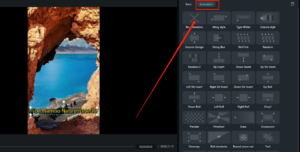 Step 5: Preview and Export Your Video
Once you are satisfied with your caption, preview your video to ensure everything is in order. If you are happy with the result, you can export your video in the desired format and share it on TikTok.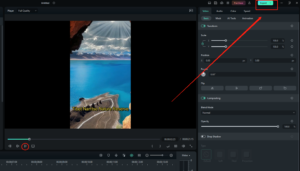 5. Conclusion
Editing TikTok captions is essential for increasing engagement and gaining followers on the platform. Captions can make or break a TikTok video's success, and incorporating the right tools can be a game-changer. Filmora is a user-friendly software that offers a variety of features for enhancing your TikTok captions and making your videos stand out. 
More on this