Explosive Impact: Enhancing Video Content with Bomb Sound Effects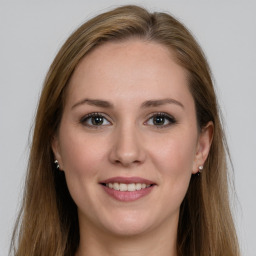 Sabrina Nicholson
Last update on: June 9, 2023
Boom! Tired of boring videos? Want to add that extra layer of excitement to your content? Look no further than the magic of bomb sound effects! These simulated sounds of explosions have become increasingly popular in creating visually dynamic videos, drawing viewers in and increasing engagement. Bomb sound effects are especially useful for action genres, military, and war themes, or even to add that unexpected comedic relief.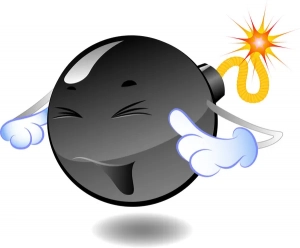 But where to start? Fear not, as we explore in this article the importance of incorporating bomb sound effects in video editing, the best software that features audio editing tools, including Filmora, and some useful tips in integrating these effects in your footage. Get ready to blow your audience's mind away with your video's enhanced realism and impact, all with the simple addition of bomb sound effects.
Importance of Bomb Sound Effects
Bomb sound effects are simulated sounds of explosions that can add excitement and drama to a video, building tension and suspense while enhancing the realism of the footage. Typically, bomb sound effects are used in action scenes, war movies, and other scenarios where an explosion is expected. However, they can also be used to add an unexpected surprise to a video or a comedic effect, depending on the context.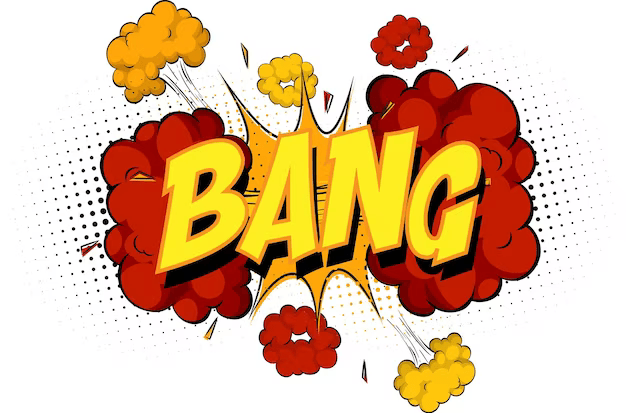 In video editing, the audio quality is just as important as the visual quality, if not more so. Bomb sound effects are an excellent tool for enhancing the viewer's experience and grabbing their attention. The sound of an explosion can add a sense of urgency to a video, making it more immersive and engaging.
Moreover, bomb sound effects can help to highlight specific on-screen actions or events. They serve as a cue for the audience, drawing their attention to what's happening on the screen. When used effectively, bomb sound effects can also help to pace the video, creating anticipation and delivering an even more powerful message.
The Best Video Editing Software for Incorporating Bomb Sound Effects
Apart from the three video editors mentioned earlier, there are other excellent video editing software options that feature audio mixing tools, including:
①Adobe Premiere Pro

This tool offers numerous pre-installed sound effects, including bomb sounds. Users can also import their sound files and tweak the sound effects to match their videos' specific needs.
②Final Cut Pro X

This video editing software is designed exclusively for Apple devices and features an intuitive interface with advanced audio editing tools. Final Cut Pro X offers a vast library of sound effects, including different bomb sounds.
③DaVinci Resolve 

This free video editing software allows users to import their files and provides advanced audio editing features. DaVinci Resolve offers a comprehensive library of sound effects, including bomb sound effects.
④Pinnacle Studio

Pinnacle Studio comes with a user-friendly interface and a broad selection of video and audio editing tools, including the ability to add sound effects. The software offers an extensive collection of sound effects, including various bomb sounds.
⑤HitFilm Express

HitFilm offers a free video editor that comes equipped with an array of visual effects tools and audio mixing features. It also provides several pre-installed sound effects, including bomb sounds, that users can use to enhance their videos.
⑥Filmora

Filmora is a beginner-friendly video editing software that provides a wide range of video and audio editing tools. It offers an extensive library of sound effects, including different types of bomb sound effects, making it easy for users to add them to their video projects. Filmora's intuitive interface makes it an ideal choice for novice video editors looking to incorporate bomb sound effects into their videos without going through a steep learning curve.
How to Incorporate Bomb Sound Effects in Video Editing with Filmora
Step 1: Import your video file

Open the Filmora video editor software, click on the "Import" button and select the original video you plan to work on. You may also drag and drop the file directly into Filmora's primary window.
Step 2: Add sound effects to your video

Once you import the video clip, drag and drop it onto the video timeline at the bottom of the screen. Click on the "Audio" button on the left-hand side of the screen, and a list of sound effects will appear. Choose your preferred sound effect, such as "Explosion" or "Bomb Drop." Preview the effect within the program to ensure it matches your video.
Step 3: Edit the Sound Effect 

Double click on the clip's audio track to access the "Advanced Audio" editing options. Here, you can adjust the volume, speed, and pitch of your sound effect to match your video's current speed or theme.
Step 4: Export the new video file

Once you have finished adding and editing the sound effect, export the new video by clicking on the "Export" button in the top right corner of the screen. Choose output parameters such as the file format and resolution that you want to export. You can also select the option to export the entire video or a specific segment by adjusting the playhead in the Timeline.
Conclusion
Boom! With bomb sound effects, your videos can pack a powerful punch and set off a chain reaction of excitement in your viewers. From action movies to gaming streams, adding bomb sounds can create a feeling of explosive realism and captivate your audience's attention. With a range of software programs available, incorporating these effects has never been easier. But don't just settle for the basics – experiment with timing and sound selection to craft an experience that will leave a lasting impact. So, why not light the fuse and add some bang to your videos? With the right approach, the results can be truly explosive!
FAQs
Q: How do I choose the right sound for my video?
A: Depending on the desired impact, choose bomb sound effects with varying intensity and duration. Consider selecting sounds that complement on-screen actions.
Q: Can I use bomb sound effects in any type of video?
A: Yes! From action movies to gaming streams or educational content, incorporating bomb sound effects can add excitement and depth to your video.
Q: Will adding bomb sound effects make my video too gimmicky?
A: When used intelligently, bomb sound effects can make your video more captivating and memorable. However, it's crucial to ensure that they are appropriately timed and do not detract from the overall message of the video.
More on this