[Solved] Why Does the TikTok App Keep Crashing? And How to Fix?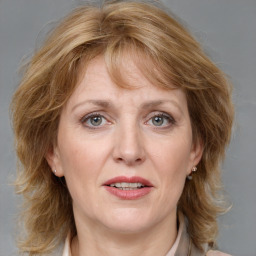 Katherine Thomson
Last update on: April 12, 2023
In only a few short years, TikTok has exploded in popularity, attracting millions of users all around the world. However, one of the biggest frustrations that TikTok users face is app crashes. These crashes can be caused by a variety of factors, including outdated software, software bugs, or insufficient storage.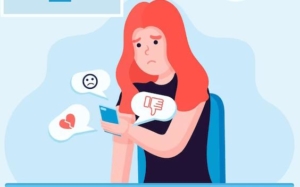 If you're experiencing TikTok app crashes on your iOS device, you may be wondering how to fix the issue. Fortunately, there is a solution – Tenorshare ReiBoot. In this paper, we'll explore the causes of TikTok app crashes, the role of Tenorshare ReiBoot in fixing them, and a step-by-step guide on using the software to resolve the issue. 
With this guide, you can quickly and easily fix TikTok app crashes and ensure your device runs smoothly, allowing you to enjoy all of the content that TikTok has to offer.
1. Causes of TikTok App Crashes
There can be various causes of TikTok app crashes, including:
Compatibility issues: Sometimes, the app may not be compatible with your device's operating system or hardware, causing it to crash or not function properly.
Software bugs: Like any other app, TikTok may have bugs or coding errors that cause the app to crash unexpectedly. These bugs may be caused by improper coding, outdated software, or other technical issues.
Memory issues: TikTok may require a large amount of memory to function properly, and if your device does not have enough memory available, the app may crash or freeze.
Network problems: Poor internet connection or network issues can also cause TikTok to crash or not function properly. This can include issues with your Wi-Fi, cellular data, or other network connectivity issues.
User-related issues: Sometimes, TikTok app crashes may be caused by user-related issues, such as incorrect app settings, outdated or corrupted app data, or problems with your device's settings.
2. The Role of Tenorshare ReiBoot in Fixing TikTok App Crashes
Tenorshare ReiBoot is a software tool that is designed to help fix common iOS device issues, including app crashes, without the need for advanced technical knowledge. Here are some of the ways Tenorshare ReiBoot can help fix TikTok app crashes:
Repairing the Operating System: Tenorshare ReiBoot can help repair the operating system of your iOS device, which can often be a cause of app crashes. It can help fix issues such as corrupted system files, which can cause apps like TikTok to malfunction.
Clearing App Caches: Tenorshare ReiBoot can also help clear the cache of the TikTok app, which can help resolve issues that are caused by corrupted or outdated app data. This can help ensure that TikTok is running smoothly and without issues.
Updating the App: Tenorshare ReiBoot can also help update the TikTok app to the latest version, which can help resolve known issues that may be causing the app to crash. This can also help improve the overall stability and performance of the app.
Fixing Compatibility Issues: If your iOS device is experiencing compatibility issues with TikTok, Tenorshare ReiBoot can help resolve these issues by identifying and repairing any issues with your device's firmware or software.
3. How to Fix TikTok App Crashes with Tenorshare ReiBoot?
Step 1: Download and Install Tenorshare ReiBoot

Go to the official website of Tenorshare ReiBoot and download the software. To get the program onto your computer, just follow the on-screen prompts.
Step 2: Join your Apple gadget to the PC

Use a USB cable to connect your iOS device to your computer. Launch Tenorshare ReiBoot and wait for the software to detect your device.
Step 3: Download Firmware Package

After your device is detected, click on "Repair Operating System." Click on "Download" to download the firmware package for your device.
Step 4: Click start standard repair tab

Once the firmware package is downloaded, click on "Standard Repair" to begin the repair process.
Step 5: Complete repair

Upon completion of the maintenance, your device will restart automatically. Launch TikTok to check if the app crashes have been resolved.
4. Final Thoughts
Tenorshare ReiBoot provides an easy and effective solution for fixing TikTok app crashes on iOS devices. Its user-friendly interface and step-by-step repair process make it accessible to all users. By following the guide provided in this paper, you can quickly and easily fix TikTok app crashes and ensure your device runs smoothly.
5. FAQs
Is Tenorshare ReiBoot safe to use?
Yes, Tenorshare ReiBoot is safe to use. It is a reputable software program that has been widely used to fix iOS issues.
Do I need any technical skills to use Tenorshare ReiBoot?
No, you don't need any technical skills to use Tenorshare ReiBoot. Its step-by-step guide and user-friendly interface make it accessible to even the most novice users.
How long does it take to fix TikTok app crashes with Tenorshare ReiBoot?
The time it takes to fix TikTok app crashes with Tenorshare ReiBoot depends on the severity of the issue. In most cases, the software can fix the issue within a few minutes.
More on this