Easy Methods to Fix Uploading to iCloud Paused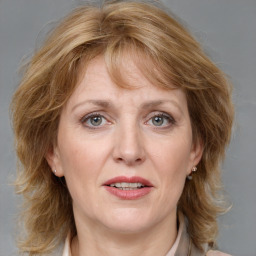 Katherine Thomson
Last update on: April 18, 2023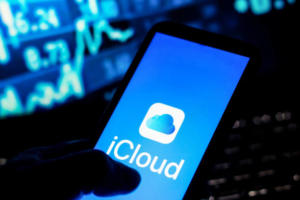 iCloud is perhaps one of the best ways for iPhone users to make backups of their important files online. It gives users the ability to store messages, documents, videos, and contacts of up to 5GBs for free. Beyond that, users can purchase more storage.
While it is a lucrative way to store important things, many users have reported the uploading to iCloud paused problem on their iPhones. Whenever they attempt to store the items they require, they are unable to do so. It is mainly because a message appears right at the bottom of the screen, which requires you to plug in your device and then connect it to a network.
It may seem you can connect your iPhone to the WiFi to resolve the issue but that doesn't seem to work. As soon as you retry, the same message appears again.
Fortunately, it is not impossible to fix. These are some rather simple methods you can use to fix the uploading to iCloud paused issue.
1. Solution A: Check your Internet Connection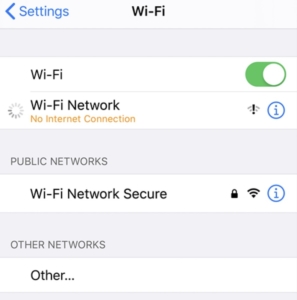 Before trying anything else, you should check your internet connection. Remember, iCloud requires a high-speed and stable internet connection to upload the data properly on the server. Since it doesn't work on cellular data, you must ensure the WiFi connection.
In case you are already connected to the WiFi, head to the settings and then forget it before connecting it. You can even try connecting it to a different WiFi connection altogether.
2. Solution B: Reboot your iPhone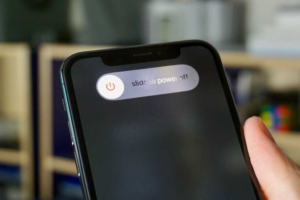 Actually, rebooting or restarting your iPhone can help fix minor bugs and glitches in the interface. Once you have checked your internet connection, you can try restarting your phone to see if it works. It will do nothing to your files but will clear the cache data of the apps you have used.
Keep pressing the power button until you see the power menu with a slider on it.

Just swipe the slider to the right side to shut down your device.

Let your device rest for around a minute before powering it on.

Try uploading to iCloud again.
3. Solution C: Log Out and Sign Into your iCloud Again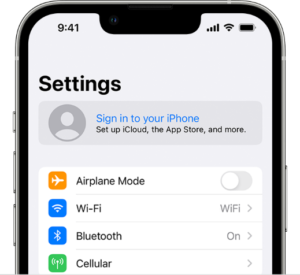 In case the uploading to iCloud paused issue still persists, it is likely for the iCloud glitch to be the prime cause of the issue. Now, try to remove your iCloud account and then sign into it again. It might be able to fix the issue. These are simple steps to follow:
Go to settings and then tap on your profile picture before selecting iCloud

Scroll down to see the option of sign-out. You can then tap on it to remove your account.

Lastly, sign into your iCloud account again to see if the problem is resolved.
4. Solution D: Change your iCloud Plan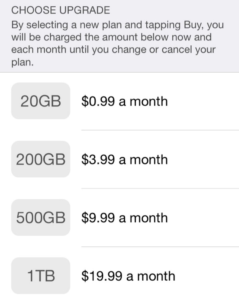 You may already know how Apple offers only 5BG of free storage. In case you actually exceed the limit, you might have to purchase a new subscription plan for extending your iCloud storage. You can follow some simple steps to check your iCloud storage status:
Go to settings and check the iCloud storage bar. In case it has insufficient space, you might be required to free up some space or purchase the premium plan to continue uploading.

In case the space has filled up, you might need to upgrade your current plan, which will be enough to help you out and resolve the issue.
5. Solution E: Use Software
If the uploading to iCloud paused issue continues to persist, it might be wise to use a more sophisticated method now. The following are some of the best apps you can use:
①Tenorshare ReiBoot Tool
Step 1: Download Tenorshare ReiBoot and install it on your laptop or computer. Use the lightning cable to connect your iPhone and the program will detect it automatically.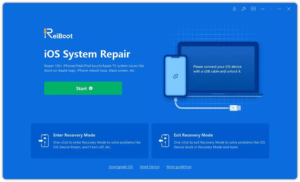 Step 2: Select standard repair mode from the main screen of the program.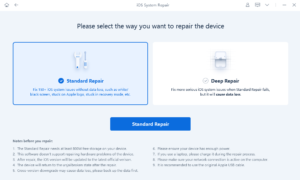 Step 3: To download the firmware package, search for the model of your phone. You can even consider importing it if you have downloaded the firmware package already by clicking on the browse button.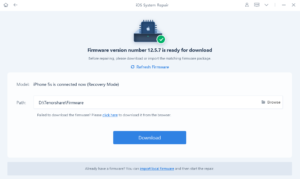 Step 4: After downloading the package, click on the standard repair button. It will automatically fix all the issues related to the OS on your iPhone and it includes the uploading to iCloud paused problem. After the repair, your iPhone will detect the reboot and will retain your data.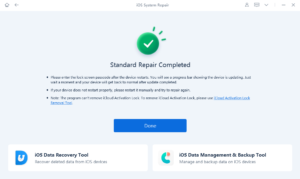 ②EaseUS MobiMover

Step 1: Download the software from the website and install it on your computer or your laptop.
Step 2: Open the application and connect your iPhone using the cable. The application will detect the device and you can then repair your phone.
Step 3: You can reinstall the iOS software for the device and then install it.
Step 4: Turn on your device and check to see if the uploading to iCloud paused issue still exists.
③Starzsoft Fixcon

Step 1: Download and install the application on your computer and open it. Choose the standard repair option from the interface.
Step 2:  Connect your iPhone to the application and download the firmware after checking the firmware.
Step 3: After downloading the package, click on Continue to repair your iPhone. The whole process will be finished soon and then wait for it.
6. Verdict
Overall, there is no doubt that uploading to iCloud paused issues can be quite frustrating to deal with. Many iPhone users have experienced it one or more times. Still, you can follow the given steps to resolve the issue and upload your required files without any problem. In this guide, we have offered several solutions with step-by-step instructions on how you can use different applications to resolve the issue and get the firmware of your iPhone repaired.
Still, we recommend you to use Tenorshare ReiBoot software as it is one of the most user-friendly applications you will come across. Not to mention, it is effective enough to resolve the issue you experience quickly and efficiently without any problem. It offers a one-click process to help you save time.
Meta Description: Uploading to iCloud paused is a rather common problem but you can easily fix it using some simple methods such as by checking your internet connection, rebooting your iPhone, or using software like ReiBoot. 
More on this