TikTok Sound Not Working? Here's How to Fix It on Android and iPhone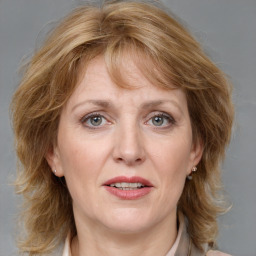 Katherine Thomson
Last update on: April 20, 2023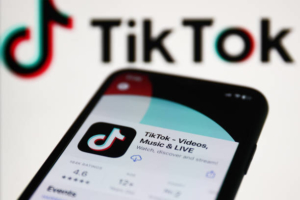 TikTok has become a popular platform for short-form videos and music, but what happens when the sound stops working? Don't worry; we've got you covered.
This blog will discuss all the possible issues that could cause TikTok Sound to not work on Android and iPhone devices. We will provide troubleshooting tips such as checking volume, turning off silent mode, clearing cache, and enabling Dolby Atmos.
We'll also explain how to fix issues with duet sound or add sound to your video. Lastly, we'll cover how to easily sync audio and video saved or recorded offline. By the end of this post, you'll be able to get your TikTok sound working again in no time!
1. TikTok Sound Not Working on Android and iPhone? Here's How to Troubleshoot
✔Check Your Volume and Turn Off Silent Mode 
If you're experiencing issues with TikTok sound not working on your Android or iPhone device, To troubleshoot the issue, you can follow these steps.
First and foremost, check the volume on your device and make sure it's turned up.
For iPhone users, ensure that Silent Mode is not turned on. If the issue persists, try restarting the app or your device.
Clearing the app cache or reinstalling TikTok could also help resolve sound problems. However, if none of these solutions work, a hardware problem with your device may require technical support. By following these steps, you can ensure that you have done everything possible to fix any sound issues with TikTok.
✔Give TikTok App Permission to Access Your Device 
If you're experiencing sound issues on TikTok; it's possible that the app doesn't have permission to access your device's microphone and storage.
This is because TikTok requires access to these to enable sound in videos. To troubleshoot this issue, you can check if the app has been granted permission to access your device. On iPhone, you can do this by going to Settings > TikTok > Allow TikTok to Access, while on Android, you can go to Settings > Apps > TikTok > Permissions.
Make sure both Microphone and Storage are toggled on for TikTok so that it can access the necessary features and enable sound in videos.
2. No Sound on TikTok on an iPhone? Try These Fixes
✎Check Your Headphones Jack 
If you're having trouble with the sound on TikTok, one possible cause may be an issue with your headphone jack. To troubleshoot this problem, try unplugging and replugging your headphones to see if that resolves the issue. If you're not using headphones, double-check that your device is not on silent mode and adjust the volume accordingly.
If those solutions don't work, try restarting your device or reinstalling the TikTok app as a next step. If none of these steps resolves the problem, contact TikTok support for further assistance. It's important to address sound issues promptly to continue enjoying your TikTok experience without interruption.
✎Restart the TikTok App and Your iPhone 
If you're experiencing sound issues on TikTok while using an iPhone, you can try a few different things to fix the problem. One potential solution is to restart both the TikTok app and your iPhone. This can often resolve any glitches or bugs causing the sound to malfunction.
Other troubleshooting steps include checking your device's volume settings, ensuring your phone is not in silent mode, and ensuring that TikTok can access your microphone. It's also important to ensure your device's software is up to date, as outdated software can sometimes cause problems with certain apps.
If none of these fixes works, uninstalling and reinstalling the TikTok app may be necessary. This will give you a fresh start and ensure that any underlying issues with the app are resolved.
3. TikTok Sound Sync Not Working? Here's How to Fix It
If you're having trouble with TikTok sound sync, a few potential solutions may help. One common reason for sound issues is that one of the clips in your video may not have any sound, causing the whole video to be silent.
To fix this, select each clip in your video and check if there is sound. If one of the clips doesn't have sound, remove it or add a new clip with sound.
Another possible solution is to check your phone's volume settings and ensure they are turned up. It's also worth updating the TikTok app to the latest version, which can sometimes help fix bugs and improve performance.
By taking these steps, you should be able to resolve most TikTok sound issues and get back to enjoying your videos with crystal-clear audio.
4. How to Sync Tik Tok Audio and Video Saved/Recorded Offline Easily?
♪Sync Audio and Video in Tik Tok App
Helpful tip is to record and save your videos in shorter segments, as this can make it easier for the app to sync the audio and video properly.
By breaking up longer videos into smaller segments, you may be able to avoid issues with audio lag or mismatched timing.
Ultimately, these steps should help you get your TikTok sound working properly on both Android and iPhone devices.
♪Sync Audio and Video Using Wondershare UniConverter
Effective method is to use a powerful video converter such as Wondershare Uniconvertor.
1. After downloading and installing the software, simply drag and drop your video file into the program.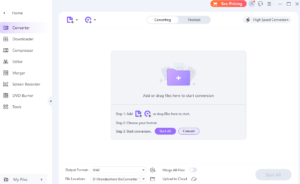 2. From there, select the "Add Audio" option to upload your audio file, then adjust the settings to sync the audio with the video.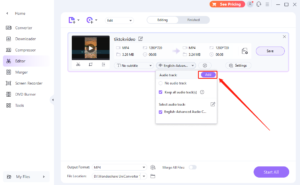 3. This method works for Android and iPhone users experiencing issues with TikTok sound.
4. Once you're satisfied with the changes, click "Convert" to save your newly synced video file.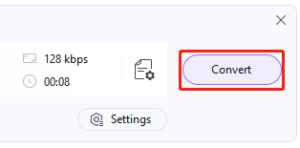 5.  With the help of Wondershare Uniconvertor, you can easily fix any issues that you may be having with TikTok sound and enjoy seamless playback of your favorite videos on this popular social media platform.
5. Steps to Solve Audio Out of Sync Issue using Wondershare UniConverter
Step 1: Install Wondershare UniConverter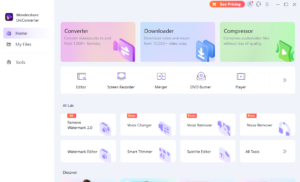 The first step is to install Wondershare UniConverter on your computer. You can download it from the Wondershare website and follow the installation instructions.
Step 2: Import the Video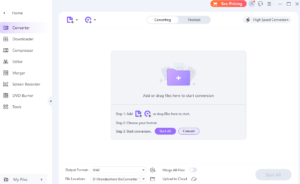 Once you have installed Wondershare UniConverter, open the software and import the video that has audio out of sync issue. You can do this by clicking the "Add Files" button or simply dragging and dropping the video file into the software.
Step 3: Choose Output Format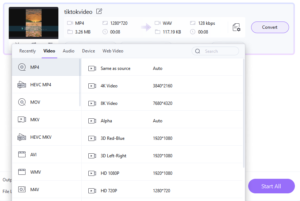 After importing the video, you need to choose the output format for the video. You can do this by clicking the "Output Format" drop-down menu and selecting the format you prefer. Make sure to select a format that is compatible with your device.
Step 4: Adjust Audio Sync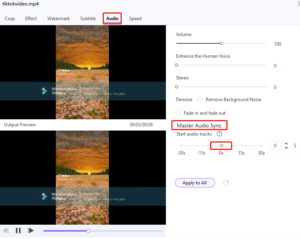 Now, it's time to adjust the audio sync. To do this, click on the "Edit" icon under the video thumbnail. Then, select the "Audio" tab and use the "Audio Delay" slider to adjust the audio sync. You can adjust it either forward or backward to sync the audio with the video.
Step 5: Save and Convert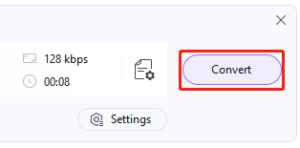 Once you have adjusted the audio sync, click on the "OK" button to save the changes. Then, select the output folder where you want to save the video file. Finally, click on the "Convert" button to start the conversion process. Wondershare UniConverter will now convert the video with the adjusted audio sync.
Step 6: Play the Converted Video
After the conversion process is complete, you can play the converted video to see if the audio and video are in sync. If they are, congratulations! You have successfully solved the audio out of sync issue.
6. Conclusion
In conclusion, sound issues on TikTok can be frustrating and ruin your user experience. Whether you are experiencing no sound or sync issues, there are some simple steps you can take to fix them.
From checking your device settings to clearing your cache, our blog has covered all the troubleshooting steps for Android and iPhone users.
We have also provided solutions for common issues like duet sound not working and adding sound to TikTok videos. Follow us for more tech tips and tricks to make the most out of your social media experience!
More on this