How to Have a TikTok Account with No Profile Picture?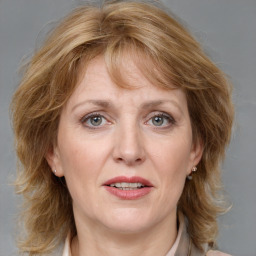 Katherine Thomson
Last update on: April 19, 2023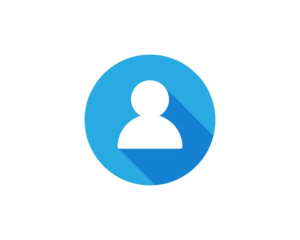 TikTok is a social media platform that gives space for creativity, innovation, and freedom. One can take his skills or talent by uploading a video on the biggest platform of TikTok. But some people want to remain anonymous on the platform, or they do not want to have their face associated with their work. However, the news is that the app does not allow a TikTok account without a profile picture.
In this article, we will be discussing how to have a TikTok account with no profile picture and other queries related to a profile picture.
1. How Not to Have a Profile Picture on a TikTok Account?
Your profile picture is the first thing that everyone notices while watching your account. Profile Pictures do make an impression on others. Some people spend a lot of effort to have a good profile picture so that other people associate their videos and work with them. On the other hand, others want to remain anonymous and show their skills without exposure. But having no profile picture on TikTok is just as easy as on other social media platforms. For example, you can have an account on Facebook and Instagram without a profile picture; it appears blank. Even on Snapchat, you can have an account without a profile picture. However, TikTok does not give this option.
It means that on TikTok you cannot make an account without a profile picture. You must have a profile picture, and it could either be your picture or even a white or black background. But something should be there to appear on the profile picture. However, if you are a conscious person and want to remain anonymous, there are some ways that you can try.
You can take a picture of any background white, black, or any other color or download it from Google.

Open the TikTok application, and select the options to account from the bottom right corner.

Then tap on the option of edit profile at the top.

Tap on the option of changing the photo.

From the pop-up option, select the picture with the color background.

Tap on the save option and finish uploading.
This is one of the easiest and most common methods used by users to continue on TikTok without a profile picture. Nevertheless, suppose you are using TikTok for business purposes. In that case, it is extremely important to have a TikTok profile picture to represent your business so that it can grow and prosper. But If you want to continue as anonymous, you can use the process mentioned above.
2. Why Can't I Change My Profile Picture on Tiktok?
There are two kinds of users. One who does not change the profile picture for a long period, and the second user changes the profile picture very often, and there is no in-between. Many users experience this issue that they cannot change their profile picture despite many attempts. The application keeps displaying the previous image despite uploading the new picture. Some users get the message that the picture or the video cannot be uploaded. And some people get the message internet connection problem.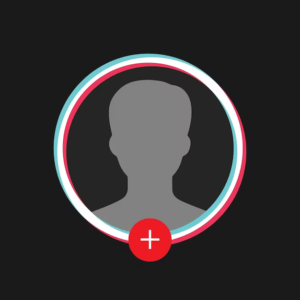 Then why can't I change my Profile picture? Why is TikTok not showing my new profile picture? The actual answer is that the TikTok application has nothing to do with this. Rather it is the server problem. You can upload or update the profile picture when the server problem gets resolved. However, if the problem continues, we recommend using the Tenorshare ReiBoot. You can solve all your problems with this software that is available on APPHUT.
3. How to Fix If TikTok Is Not Letting You Change the Profile Picture?
Some methods are most recommended to use in case TikTok does not allow the profile picture to change before moving on to using software to fix the problem.
If you are facing this issue, then we recommend restarting the app. This may sound foolish, but it is much more effective in resolving many issues related to the app.

You may face trouble changing your WiFi profile picture if your mobile phone is not connected with WiFi or mobile data or has weak WiFi or mobile data connection. A weak connection also doesn't allow you to change the picture. So if there is this problem, just make sure you have a strong Internet connection.

If you have a strong internet connection but the problem persists, then we recommend clearing the cache. You simply need to click on the profile lm the bottom right corner, go to privacy and settings, and tap on the clear cache option.

One of the things that you need to keep in mind is that your profile picture should not be against the community guidelines of TikTok. If it is the case, then try using another picture to be used as a profile picture.

Sometimes, this problem occurs if you are using the older version of TikTok. You need to make sure that you are using the latest update of TikTok. If you are not, then go to PlayStore, and tap on the update option of TikTok. Updating the app can resolve many other problems. However, if the problem still exists, then use the software Tenorshare ReiBoot.
3. How to Solve a Picture Not Showing up Problem?
If you have tried changing the settings and the steps given below and the picture is still not showing up, it might be time to reset your device.
①Tenorshare ReiBoot
First of all, download Tenorshare ReiBoot from the website on your computer and launch it. Then, connect your device to the computer. It will automatically detect your device, whether it is an Android device or an iOS device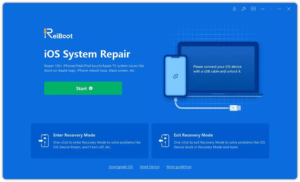 Then, choose the option of standard repair from the program and search for your phone's firmware before downloading it.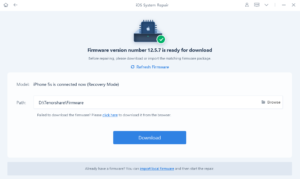 Lastly, choose the standard repair option, and it will fix all the issues on your device without any problem.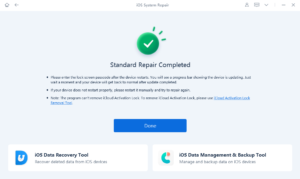 ②EaseUS Software
First, download the application from the website and run it.

After that, connect your mobile phone and select the repair option. You can choose to reset it and then recover your data or just reset it.

After resetting the phone, you can turn your device on, and it will resolve OS-related issues.
4. Final Words  
There is no doubt that TikTok is ruling the social media platforms. Many users prefer to use TikTok for the creative freedom and fun it offers to all its users. But one of the issues with TikTok is that having no profile picture on TikTok is just as easy as on other social media platforms. It means that on TikTok, you cannot make an account without a profile picture. You must have a profile picture. So you can take a picture of white or black background picture and upload it as a profile picture. If you find yourself unable to resolve the issue, just use Tenorshare ReiBoot.
More on this