5 Best Photo to Cartoon Online Free Tools of 2023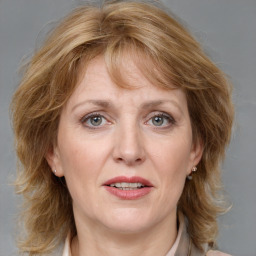 Katherine Thomson
Last update on: November 21, 2023
In the dynamic world of digital imagery, the intersection of technology and creativity has paved the way for innovative tools that transform ordinary photographs into whimsical cartoons. As we step into 2023, a plethora of online platforms have emerged, offering free and user-friendly solutions to turn mundane photos into captivating cartoons. This paper aims to explore and highlight the best photo to cartoon online free tools without watermark available in 2023, shedding light on their features, functionalities, and the artistic potential they bring to the table.
1. Picsart Photo to Cartoon Filter
Features:
AI-Powered Cartoon Filters: Effortlessly transform photos into vibrant cartoons with one-click AI-assisted filters.
Diverse Styles: Choose from a range of cartoon styles inspired by different artistic sensibilities.
High-Resolution Output: Crystal-clear visuals with remarkable detail for confident sharing.
Versatility: Cartoonize faces, pets, landscapes—unleash creativity across various subjects.
Customization: Fine-tune cartoonized images with adjustable settings for a personal touch.
Integrated AI Editing: Beyond cartoonization, enhance images with AI-powered tools for seamless editing.

Pros:
User-Friendly: Simple interface for easy navigation, suitable for all skill levels.
Diverse Filters: Catering to different preferences with a variety of cartoon styles.
High Quality: Delivering cartoon images in high resolution for professional results.
Versatile Usage: From social media posts to personalized gifts, the tool suits various needs.
Comprehensive Editing: Integrated AI tools provide a complete editing experience within the platform.
Cons:
Automated Limitations: Some manual adjustments may be needed for optimal results.
Artistic Alteration: Original photo essence may be altered in the cartoonization process.
Picsart's Photo to Cartoon tool is a user-friendly, versatile solution offering diverse cartoon styles and integrated AI editing for high-quality results. While automated limitations and potential alterations to the original photo's essence are considerations, the tool stands out as a powerful and accessible resource for unleashing creative expression in the digital realm.
2. Fotor's Photo-to-cartoon Converter
Features:
AI-Powered Cartoonization: Automatically cartoonize photos with a diverse range of filters.
Versatility: Cartoonize portraits, pets, landscapes with specialized filters.
Mobile App: Enjoy the convenience of a picture-to-cartoon mobile app for on-the-go creativity.
Multiple Cartoon Styles: From pop art to structuralism, choose from various artistic effects.
Easy Download: Save cartoonized images with a simple click, individually or all at once.

Pros:
User-Friendly: No professional editing skills required; simple one-click cartoonization.
Free Mobile App: Access cartoon effects anytime, anywhere on iOS and Android devices.
Versatile Usage: Ideal for portraits, pets, landscapes, offering a wide range of creative options.
AI Art Generator: Powered by AI, ensuring high-quality cartoonized images.
Cons:
Limited Manual Control: Minimal customization options; relies heavily on automated processes.
Free Version Limitations: Some features may be restricted in the free version.


Fotor's Photo-to-Cartoon Converter stands out for its user-friendly approach, diverse cartoon styles, and mobile accessibility. While offering creativity at your fingertips, users should be aware of limited manual control and potential feature restrictions in the free version.
3. VanceAI Toongineer Cartoonizer
Features:
Automatic Cartoonization: Transform photos into cartoons effortlessly with AI technology.
Versatile Cartoon Models: Choose from various cartoon styles for portraits, pets, landscapes, and more.
Image Customization: Preview and download cartoonized images in just a few clicks.
Data Security: All uploaded images are deleted within 24 hours, ensuring data safety.

Pros:
User-Friendly: Easy three-step process for quick cartoonization without technical skills.
Specialized Modes: Female and male cartoon modes with distinct features for personalized results.
Mobile Accessibility: Create cartoon wallpapers and engage in on-the-go creativity with a mobile-friendly app.
User Testimonials: Positive feedback from users, including software consultants, journalists, and web designers.
Cons:
Limited Manual Control: Minimal customization options for users seeking more intricate adjustments.
File Size Restriction: Images exceeding 5MB may be resized or compressed, potentially affecting quality.


VanceAI Toongineer Cartoonizer impresses with its AI efficiency, diverse cartoon modes, and positive user reviews. While offering an accessible and secure cartoonization experience, users should be aware of limited manual control and file size restrictions for optimal results.
4. Image Upscaler Picture Cartoonizer
Features:
AI Photo to Cartoon Converter: Instantly cartoonize photos, selfies, or landscapes with one-click deep learning algorithms.
AI Magic Eraser: Easily remove unwanted objects or clean faces in photos with precision using AI technology.
AI Image Generator: Generate images from text descriptions, offering creative possibilities with a 512 x 512 size in PNG format.


Pros:
Versatility: Ideal for social media profiles, AI avatars, memes, and more, adding humor and creativity to everyday pictures.
Stand Out on Social Media: Convert selfies into animated pictures, creating funny cartoon images to catch attention.
Fun and Easy: User-friendly interface allows for effortless photo-to-cartoon conversion in 20 to 60 seconds.
Cons:
Processing Time: Depending on the complexity, processing may take between 10 to 60 seconds.
Limited Image Size: Restricted to JPG or PNG format with a maximum size of 5MB or 5000×5000 pixels.


Image Upscaler Picture Cartoonizer stands out for its AI-powered features, making cartoonization fun and accessible. While there's a processing time consideration and limitations on image size, the tool offers a versatile and creative solution for transforming photos into captivating cartoons.
5. Media.io Cartoon Photo Editor
Features:
Versatile Cartoonizer: Cartoonize photos effortlessly on any device—PC, iOS, or Android—with adjustable effects and filters.
AI Cartoon Generator: Utilizes advanced AI to transform selfies, cityscapes, pets, and more into captivating cartoons.
Customizable Facial Expressions: Choose from cartoon effects like 3D Avatar, Disney, Sketch, Retro, LOL, and personalize facial expressions.

Pros:
User-Friendly: Simple, free, and requires no login or subscription, making it easy for quick cartoonization.
Privacy Assurance: Secure SSL (HTTPS) certificate ensures privacy by deleting uploaded images within 24 hours.
Creative Possibilities: Cartoonize yourself, pets, or any capture with a single click, adding life and vividness to photos.
Cons:
Processing Time: Takes 10-60 seconds for the cartoonization process.
Limited Cartoon Filter Styles: While offering popular cartoon styles, more filter options could enhance creativity.


Media.io Cartoon Photo Editor stands out for its user-friendly approach, ensuring privacy, and offering a variety of cartoon styles. While processing time and filter options are considerations, the tool provides a quick and creative solution to turn photos into lively cartoons.
6. The Bottom Line
The year 2023 witnesses a plethora of free and user-friendly platforms, each offering a unique brushstroke to transform ordinary photographs into enchanting cartoons. From Picsart's AI-powered versatility to Fotor's mobile accessibility, VanceAI's efficient cartoon modes, Image Upscaler's AI magic, to Media.io's user-friendly charm—these tools paint a canvas of possibilities. While each exhibits its strengths and considerations, collectively, they signify a dynamic era where anyone can channel their inner artist through the click of a button.
More on this