AppHut's Formal Review of VanceAI: A Comprehensive Analysis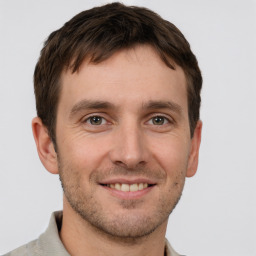 Coopper Lawson
Last update on: October 11, 2023
| | |
| --- | --- |
| Strengths | Weaknesses |
| ✅Advanced AI Image Enhancement Tools | ⭕Limited customization options in some features |
| ✅One-click Solutions for Photo Editing | ⭕Dependency on internet connectivity for online services |
| ✅User-Friendly Interface | ⭕Occasional processing time for complex tasks |
| ✅Versatile AI Upscaling and Denoising | ⭕Limited support for some niche or specialized editing needs |
| ✅High-Quality Image Restoration | ⭕Pricing structure may be a consideration for some users |
VanceAI Overview
What is VanceAI?

VanceAI, one of the best AI photo enhancers, is a platform that specializes in AI-powered image enhancement tools. It offers a range of features designed to improve the quality and appearance of photos through artificial intelligence. 
Customer Support
Vance AI is dedicated to providing exceptional customer support to ensure a seamless experience for its users. The help center is a comprehensive resource where individuals can find answers to common queries, step-by-step guides, and troubleshooting solutions.
For personalized assistance, users can reach out to VanceAI's Customer Support team through the contact form available on the official website. Alternatively, inquiries can be directed to the provided email address. The team is committed to addressing user concerns promptly and ensuring a positive experience with VanceAI's image enhancement tools.
Features of Vance AI
AI Image Upscaler: Enlarge images up to 8x with premium quality in seconds.
AI Image Denoiser: Remove photo noise without compromising quality using advanced denoising technology.
AI Image Sharpener: Sharpen blurry images with a single click for clearer and more refined results.
AI Background Remover: Effortlessly remove backgrounds from images, creating a transparent or new background.
AI Photo Colorizer: Automatically add vibrant colors to black and white photos using deep learning.
AI Portrait Retoucher: Instantly smoothens skin and enhances facial features in portrait photos.
AI JPEG Artifact Removal: Automatically eliminate JPEG artifacts, enhancing the quality of compressed images.
AI Old Photo Repair & Colorize: Restore and colorize old photos with a single click, bringing them back to life effortlessly.
AI Video Enhancer: Elevate the quality of your videos using advanced AI-enhancing techniques.
Pricing
| | | |
| --- | --- | --- |
| Credits | Price | Price per Credit |
| 100 | $4.95 | $0.049 |
| 200 | $6.95 | $0.035 |
| 500 | $11.45 | $0.023 |
| 1000 | $17.95 | $0.018 |
| | |
| --- | --- |
| Plan | Price |
| 1 Month | $39.90 |
| 1 Year | $99.90 |
| Lifetime | $129.90 (Save 35%) |
VanceAI Review by AppHut
How to Use VanceAI to Restore Old Photos?
Step 1: Visit VanceAI Website
Head to the Vance AI website and navigate to the "AI Old Photo Repair & Colorize" tool.
Step 2: Initiate Repair Process

Click on "Start Now" to begin the process.
Step 3: Upload Your Image

Drag and drop your old photo into the designated box, or use the upload option to select the image you want to repair.
Step 4: Wait for Processing
Allow the AI technology to work its magic. Sit back and relax as Vance AI processes and enhances your old photo.
Step 5: View the Results

Once processing is complete, you'll be able to see the restored version of your old photo.
Step 6: Download the Repaired Image

If you're satisfied with the results, click on "Download Watermark-Free" to download the high-quality, repaired picture.
Tech Specs
| | |
| --- | --- |
| Category | Details |
| Services | Online Services, Desktop Version |
| Supported Platforms | Windows |
| Image Enhancement Tools | AI Image Upscaler, AI Image Denoiser, AI Image Sharpener, AI Photo Colorizer, AI Background Remover, AI Portrait Retoucher, AI JPEG Artifact Remover, AI Old Photo Repair & Colorize, AI Photo Dehaze, Image Compressor, AI Passport Photo Maker |
| Creativity Tools | AI Photo Restorer, Toongineer Cartoonizer, VansPortrait, AI Art Generator, AIGC, AI Face Generator, AI Portrait Generator, Vtuber Maker |
| Editing Tools | Photo Editor, Image Cropper, Image Resizer, Image Rotator, Image Flipper |
| Video Enhancement | AI Video Enhancer |
| API Support | Yes |
FAQs
Is Vance AI safe?
Yes, VanceAI is designed with user safety in mind. The platform adheres to privacy policies and terms of use to ensure the security of user data. Additionally, it's trusted by leading technology brands and has positive reviews from users.
Is Vance AI free?
VanceAI offers both free and paid services. While certain tools and features are available for free, the platform also provides premium services with credit-based pricing. Users can choose plans that suit their needs, and there's a 7-day money-back guarantee for paid services.
VanceAI Alternatives
Fotor
Focus: Online photo editing platform with a range of tools for editing, enhancing, and creating designs.
Strengths: Offers a diverse set of photo editing tools, AI background remover, object removal, and artistic filters.
Picsart
Focus: Photo and video editing app with a variety of creative tools, filters, and effects.
Strengths: Known for its extensive editing features, including AI effects, stickers, text overlays, and backgrounds. Also provides college-making capabilities.
More on this