[The Latest Fixed] WhatsApp Messages Won't Deliver Issue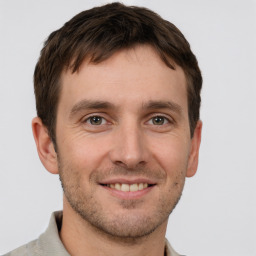 Coopper Lawson
Last update on: August 15, 2023
Are you facing challenges with delivering your WhatsApp messages? Wondering why some messages remain undelivered despite having a stable internet connection? This paper aims to explore the possible reasons behind WhatsApp message delivery issues and provide practical solutions to resolve them.
1. Why Aren't My WhatsApp Messages Delivering?
If your WhatsApp messages are not delivering, there could be several reasons behind the issue. It's essential to investigate the possible causes to understand why this problem is occurring. Here are some potential reasons why your WhatsApp messages may not be delivering:
★

Internet Connection

WhatsApp wants an active internet connection, either through mobile data or Wi-Fi. If you don't have a stable internet connection or are in an area with poor network coverage, your messages may not be able to reach the WhatsApp servers.
★

Recipient's Internet Connection

Similarly, if the person you're trying to message doesn't have a reliable internet connection, their device won't be able to receive the messages.
★

Server Outage

WhatsApp's servers may experience temporary outages or issues, causing delays in message delivery. If there are any server problems, you can look for updates on WhatsApp's official status page or on social media.
★

Contact Blocking

If the person you're trying to message has blocked you on WhatsApp, your messages will not be delivered to them. Instead, you might see a single check mark next to the message, indicating that it has been sent but not delivered.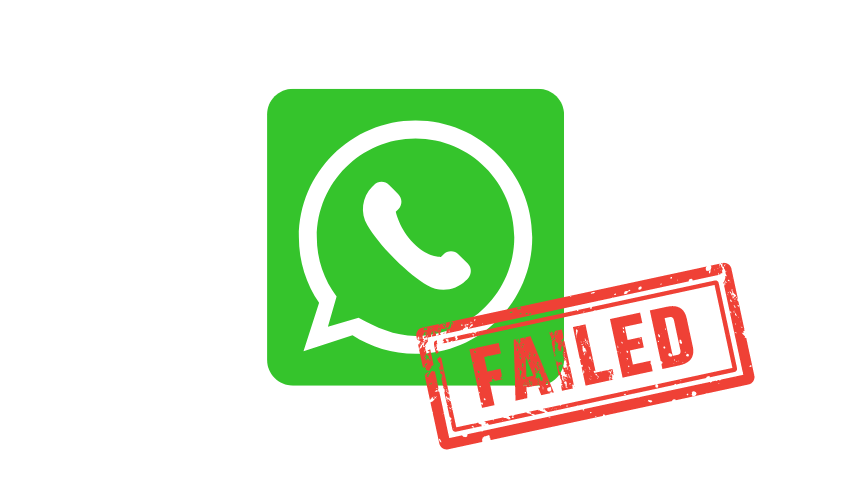 ★

App or Device Issues

Sometimes, the WhatsApp app may have bugs or conflicts that prevent messages from being delivered. Check to see if your app is up to date, and restart your smartphone to determine if the problem still exists.
★

Account Suspension

If you violate WhatsApp's terms of service or community guidelines, your account could be suspended, leading to message delivery problems.
★

Low Phone Storage

If your device has very little storage space left, it may affect the app's performance and cause message delivery issues.
★

Temporary Glitch

Sometimes, technology can be unpredictable, and a temporary glitch might be causing the problem. In such cases, waiting for some time or restarting the app might resolve the issue.
2. How to Fix WhatsApp Messages Won't Deliver?
If you're facing the issue of WhatsApp messages not delivering, you can follow these detailed steps to troubleshoot and resolve the problem:
Method #1: Check Internet Connection

Make sure your internet connection is active and reliable. Verify whether you are connected to Wi-Fi or mobile data. If you are in an area with weak network coverage, consider moving to a location with better reception.
Method #2: Restart WhatsApp and Your Device

Close the WhatsApp app completely and reopen it. Additionally, try restarting your device to refresh the system and clear any temporary glitches that might be affecting message delivery.
Method #3: Update WhatsApp

Check if there are any updates available for WhatsApp in the app store (Google Play Store for Android or App Store for iOS). Outdated versions might have bugs that can interfere with message delivery. Install the latest update if available.
Method #4: Check Recipient's Contact Information
Make sure you have the correct phone number or contact information of the recipient. Typos or incorrect numbers can lead to message delivery failures.
Method #5: Test with Other Contacts
Send text messages to other contacts to see if the issue is specific to a particular recipient or if it affects all your contacts. This will help you determine if the problem lies with your device or the recipient's device.
Method #6: Check for Account Suspension
If you suspect that your WhatsApp account might be suspended, contact WhatsApp support to inquire about the status of your account. Account suspension can result from violating WhatsApp's terms of service or community guidelines.
Method #7: Check Blocking Status
If your messages are consistently undelivered to a specific contact, it's possible that the recipient has blocked you. In this case, you will see a single check mark next to the messages, indicating that they have been sent but not delivered.

Method #8: Free Up Device Storage
Ensure that your device has sufficient storage space available. Low storage can impact app performance, including message delivery. Delete unnecessary files or apps to free up space.
Method #9: Reinstall WhatsApp
You can try reinstalling WhatsApp as a last option. To prevent data loss, backup your chats before using this. Reinstall WhatsApp from the app store after uninstalling it first, and the setup process will recover all of your communication history.
Method #10: Contact WhatsApp Support
If none of the above steps resolve the issue, reach out to WhatsApp support through their official website or support channels. Provide them with specific details about the problem you're facing for personalized assistance.


If your WhatsApp messages aren't being delivered, follow these steps to diagnose and fix the problem.
3. Useful Tips: How to Backup WhatsApp Chats
To back up WhatsApp chat using iCareFone Transfer, follow these steps:
Step 1: Download and Install iCareFone Transfer
Download and install iCareFone Transfer on your PC or Mac. Once installed, connect your iOS device to the computer using a compatible USB cable. When prompted, trust the computer on your iPhone to establish a secure connection.
Step 2: Select WhatsApp Backup
  
After connecting your device, launch iCareFone Transfer. On the main interface, click on the "WhatsApp" icon located on the side toolbar. This will take you to the WhatsApp backup section.
Step 3: Initiate the Backup Process

In the WhatsApp backup section, click on the "Back Up" option. The program will then display a list of devices connected to the computer. Choose the specific iOS device for which you want to create a backup. Once selected, click on "Back Up Now" to begin the backup process.
Step 4: Wait for Backup Completion

During the backup process, the program will start backing up your WhatsApp data from your iPhone. The time taken for backup completion will depend on the size of the backup file and the speed of your computer and device. It is essential not to disconnect your iPhone from the computer during this process to avoid any data loss or corruption.
Step 5: Backup Successful

Once the backup process is complete, a notification will appear letting you know that your WhatsApp data has been backed up on your Mac. At this point, you have the option to review the backup or export it for safekeeping.


By following these steps, you can easily back up your WhatsApp chat using iCareFone Transfer and ensure that your important messages and media are securely stored on your computer. Remember to regularly back up your WhatsApp data to safeguard against accidental data loss or device issues.
4. Conclusion
If you're experiencing issues with WhatsApp messages not delivering, there are various factors to consider. To resolve the problem, you can follow a detailed troubleshooting process. If the problem remains after that, you can either reinstall WhatsApp or contact WhatsApp support for more assistance. Additionally, it's essential to regularly back up your WhatsApp chats using tools like iCareFone Transfer to safeguard your important data.
More on this