Fun Things to Do on Live Stream: Engage Your Viewers Now!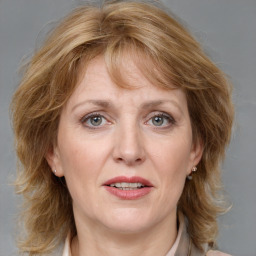 Katherine Thomson
Last update on: August 16, 2023
A live stream is a broadcasting medium that allows people to communicate and interact with an audience in real time. As a means of virtual communication and community building, live streams have grown in popularity, particularly during the epidemic. Having interesting and entertaining material is crucial for a successful live broadcast. In this paper, we will discuss various interactive, creative, and collaborative activities that can be used to make a live stream more engaging and fun.
1. Interactive Activities
⦿Q&A Session

A question-and-answer session is a great method to interact with viewers and give them a voice by allowing them to pose and have their questions answered in real-time. Encourage viewers to submit questions in the chat and respond to these questions thoughtfully, providing engaging and informative answers. It will also assist in strengthening the bond between the audience and the broadcaster.
⦿Polls and Voting
Polling features can be used to involve viewers in decision-making or to conduct fun polls on various topics and discuss the results. You can create polls on a range of topics, such as movies, music, TV shows, or current events. This adds an interactive element to the live stream and creates a fun and engaging atmosphere.
⦿Games and Challenges
Playing interactive games that involve viewer participation or setting challenges for viewers to complete during the live stream is an excellent way to keep viewers engaged and entertained. You can play games such as trivia, charades, or Pictionary or set challenges that require viewers to complete specific tasks in a limited amount of time.
⦿Giveaways and Contests
Organizing contests with prizes for viewers is a great way to keep viewers engaged and involved. You can announce winners live and engage with the participants. Announcing winners live will keep people on the edge of their seats and make the live stream more enjoyable.
2. Creative Demonstrations
◈Artistic Creations
It's a wonderful approach to exhibit creativity and motivate onlookers to emulate the performer by demonstrating various creative skills, such as painting, sketching, or crafts, while also interacting with the audience and answering questions. Help them get started with advice on where to get materials and how to grow better as time goes on. This creates a creative environment that is not only educational but also enjoyable.
◈Cooking and Baking
Sharing favorite recipes or demonstrating new ones, providing cooking tips and engaging with viewers about their culinary experiences creates an entertaining atmosphere that is interactive and enjoyable. You can discuss how to prepare different ethnic dishes, staple ingredients, cooking techniques, and baking tips.
◈DIY Projects

Showcasing DIY projects with step-by-step instructions that encourage viewers to try the projects themselves and then share their results creates a community of like-minded individuals and promotes creativity. You can showcase DIY projects such as home decor, crafts, or repurposing items.
3. Performances and Entertainment
⊛Musical Performances
Playing live music or showcasing pre-recorded performances, interacting with viewers by taking song requests or discussing the music adds a personalized and entertaining aspect to the live stream. This creates an atmosphere of connection and enjoyment.
⊛Comedy Skits or Improv
Live comedy sketches or improvising based on audience suggestions creates an unexpected and engaging environment that promotes laughter and entertainment. Enabling viewers to participate can turn the live stream into a creative community where everyone is encouraged to join and contribute their ideas.
⊛Magic Tricks or Illusions

Performing intriguing magic tricks and illusions and involving viewers in the tricks while explaining the secrets behind them creates an atmosphere of wonder and amazement. This creates an interesting and interactive environment where viewers are continually engaged.
4. Collaborative Activities
⊙Guest Interviews
Inviting guests to join the live stream for interviews or discussions creates an open dialogue between the viewers, the broadcaster and the guest. Viewers can ask questions and engage in conversations with guests that they may not have had a chance to interact with otherwise.
⊙Multiplayer Gaming

Playing multiplayer video games with viewers or other streamers and interacting with the audience while gaming and involving them in the gameplay creates a fun and engaging environment where everyone is included. You can play competitive games such as online casinos, trivia, or streaming poker.
5. Conclusion
Live streaming is a powerful tool to engage with your audience and grow your online community. Adding interactive, creative, and collaborative activities to your live streams is key to keeping your viewers engaged and interested. With the right mix of activities, your live streams can become a unique and exciting experience for everyone involved. So, try out these fun ideas and see your audience grow!
More on this