Top 6 Image Upscalers: Easily Turn Blurry Pictures into HD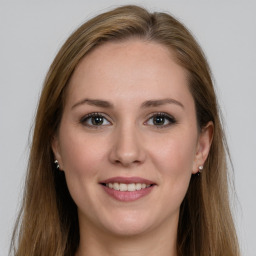 Sabrina Nicholson
Last update on: October 11, 2023
In a world driven by visual content, the quality of images holds immense importance. However, there are instances where we encounter low-resolution or pixelated images that fail to meet our desired standards. This is where image upscalers come into play, offering a solution to enhance the resolution and quality of images.
1. What is Upscaling?
Upscaling is the method used to enhance the resolution or quality of an image, video or any other multimedia content. It's similar to upgrading something from the standard definition to high definition. Just picture transforming an image into a clear one—upscaling works its magic to achieve that transformation. 
2. Factors to Consider in Choosing the Best Image Upscaler

≓Algorithm and Output Quality
The quality of the upscaled image is crucial. Consider the upscaling algorithm employed by the upscaler and the resulting image quality. Look for upscalers that preserve details, minimize artifacts, and produce realistic and visually pleasing results.
≓Compatibility with Different Image Formats
Ensure that the upscaler supports a wide range of image formats, including popular ones like JPEG, PNG, TIFF, etc. Compatibility with various formats allows for flexibility when working with different types of images.
≓Image Processing Speed
The speed at which an image upscaler processes and upscales images is another important factor. Look for upscalers that offer efficient processing without compromising on the quality of the output.
≓User Interface
A user-friendly and intuitive interface can greatly enhance the user experience. Consider the ease of use, availability of useful features, and overall usability of the upscaler's interface. Look for upscalers that provide a seamless and straightforward workflow.
≓Price 
Cost is a significant consideration when choosing an image upscaler. Evaluate the pricing structure of different upscalers and determine if it suits your budget and the value you expect to receive. Some upscalers offer free trials or tiered pricing plans, so explore the options that best suit your needs.
Remember, while these factors are important, their relative importance may vary based on your specific requirements and preferences. It's essential to consider your intended use, the types of images you work with, and the specific goals you want to achieve when selecting the best image upscaler for your needs.
3. Top 6 Image Upscalers for 2023
①HitPaw Photo Enhancer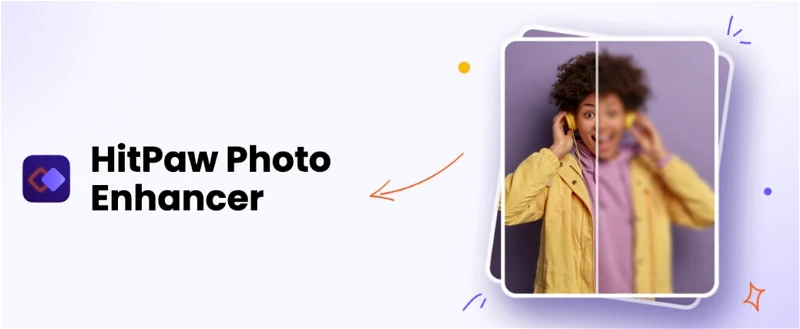 Advantages:
✅Uses advanced AI algorithms to upscale images auto with high accuracy.
✅Enhances image details and sharpness while preserving natural textures.
✅Supports a user-friendly interface, making it posiible for beginners.
Disadvantages:
⭕Limited customization options compared to some other upscalers.
Advantages:
✅It uses AI algorithms to improve image quality with excellent sharpness and details.  
✅ImageUpscaler is easy to use and it has a user-friendly intuitive interface.
✅Support JPG and PNG image formats.
Disadvantages:
⭕Batch image processing currently is not available.
⭕The free version has a limitation – only 10 images per month.
③Gigapixel AI by Topaz Labs

Advantages:
✅Utilizes deep learning algorithms to upscale images with excellent details.
✅Offers a lot of customization options for advanced users.
✅Supports batch processing for enhancing multiple images simultaneously.
Disadvantages:
⭕Can be resource-intensive and require powerful hardware for optimal performance.
⭕Relatively higher price compared to some other upscalers.
④Let's Enhance

Advantages
✅Offers an intuitive and easy-to-use interface.
✅Uses AI algorithms to enhance image details and reduce noise effectively.
✅Provides various enhancement options, including upscaling, color correction, and noise reduction.
Disadvantages
⭕Free version has limitations on image size and number of enhancements.
⭕The processing speed can be slower compared to other upscalers.
⑤AI Image Enlarger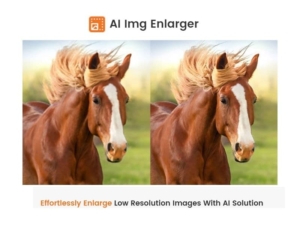 Advantages:
✅Employs AI technology to upscale images while maintaining quality.
✅Supports batch processing, enabling efficient enhancement of multiple images.
✅Provides different enhancement modes for specific image types, such as photos, illustrations, and text.
Disadvantages:
⭕The free version has limitations on image size and number of enhancements.
⭕Some advanced features are only available in the premium version.
⑥Waifu2x

Advantages
✅Primarily designed for anime-style images, providing excellent upscaling results.
✅Open-source and free to use.
✅Available as a standalone software or web application.
Disadvantages
⭕Specialized for anime-style images, may not perform as well on other types of photos.
⭕The interface may be less intuitive compared to some other upscalers.


Remember, the selection of the best image upscaler depends on your specific needs, preferences, and the types of images you work with. Consider the advantages and disadvantages of each upscaler in relation to your requirements before making a decision.
4. How to Use the Best AI Photo Enhancer? 
4.1 How to Use HitPaw PhotoEnhancer to Enhance Image Quality?
Step 1: Download HitPaw Photo Enhancer
If you don't have HitPaw Photo Enhancer installed on your desktop yet, click the "Download" button below to download and install it.
Step 2: Launch the Program and Upload Your Image

After installing HitPaw Photo Enhancer, launch the program. Then, upload your image by selecting the "Upload" option within the program.
Step 3: Select the Mode and Preview the Result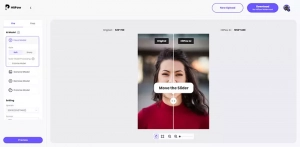 Choose the appropriate mode that corresponds to the type of your image (e.g., photo, illustration, etc.). Click on the "Preview" button to view the result and check if it meets your expectations.
Step 4: Export the Upscaled Image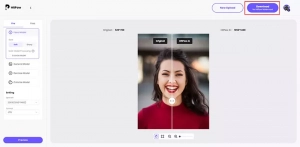 If you are satisfied with the upscaled image and it meets your requirements, proceed to export it. HitPaw Photo Enhancer provides options to choose between the Pro version or the Free version before uploading your image securely. For optimal photo enhancement, we recommend using the Pro version.
By following these steps, you'll be able to use HitPaw Photo Enhancer effectively to upscale your images and achieve the desired results.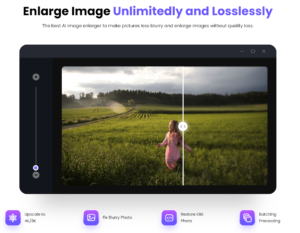 4.2 How to Use ImageUpscaler to Enhance Image Quality?

Step 1: Visit the Official Website

Users can enter the ImageUpscaler website and locate the top menu. In the menu, click on the "Upscale" option.
Step 2: Upload Your Image

Choose the "Add file" button or simply drag and drop the image that you want to upscale into the box.Each account allows 10 free uses. The format of images requires JPG or PNG.
Step 3: Wait for Processing

Wait patiently while your image is being processed by the system.
Step 4: View the Enhanced Image

Once processing is complete, you can download your enhanced image effortlessly. Simply click on the "Download" option to save a high resolution version of your picture.
5. Final Thoughts
Among the top contenders, HitPaw Photo Enhancer and ImageUpscaler stand out with their advanced AI algorithms, user-friendly interface, fast speed and accurate image upscaling. So, if you're ready to take your images to new heights, try them and watch your pictures soar with pixel-perfect precision. Remember, even your images deserve a little boost to reach new heights, because who says pixels can't have dreams too?
More on this