2023 Top 5 Passport Size Photo Maker Online Free Tools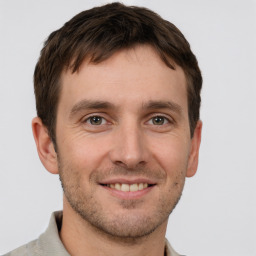 Coopper Lawson
Last update on: November 21, 2023
In 2023, navigating the realm of passport photo creation is more seamless than ever with the advent of online tools. This paper explores the top 5 free online passport size photo makers, spotlighting their unique features and user benefits. Embrace the future of hassle-free and cost-effective passport photo generation.
1. Cutout.Pro

Features:
Effortless Background Removal: Instantly eliminate backgrounds, replacing them with a pristine white backdrop.
Versatile Sizing: Create photos in standard print sizes: 3''x4'', 4''x4'', 4''x6'', 5''x6'', or A4.
AI-driven Resizing and Cropping: Achieve perfectly sized and centered portraits effortlessly.
File Format Options: Save as high-quality PNG or compressed JPG files.
Passport Suit Changer: Experiment with HD-quality suits for a personalized touch.
Affordable and Time-saving: Free preview and unbeatable pricing, saving time and money.
Pros:
User-Friendly: Simplifies passport photo creation with a one-click upload.
AI Precision: Ensures high-quality photos with automatic resizing and background removal.
Versatility: Supports various official photo sizes for IDs, passports, visas, and licenses.
Affordability: Offers unbeatable prices for quality passport photos, eliminating the need for professional services.
Customer Satisfaction: Positive user feedback praising ease of use and stunning photo quality.
Cons:
Online Dependency: Requires an internet connection for photo creation.
Limited Offline Access: May pose challenges for users without consistent internet access.
Cutout.Pro stands as a symbol of innovation, leveraging AI and computer vision to simplify photo editing since its inception in 2018. Explore the future of passport photo creation with advanced features, showcasing a commitment to enhancing productivity and simplifying life through technology.
2. Media.io Passport Photo Maker

Features:
Presets for Over 60 Countries: Select from a variety of preset standard sizes tailored to the requirements of more than 60 countries.
AI Background Adjustment: Automatically replace the original background with a white backdrop or other customizable colors.
Multiple Template Options: Choose from an array of preset templates, including 2×2, 3×4, 4×4, 4×6, 5×6, and more.
Versatile Editing Tools: Beyond passport photos, it serves as an ID photo maker, offering customization for various purposes such as visas, resumes, and business cards.
Dress Change Options: Effortlessly change attire with AI-powered dress change, catering to diverse gender, style, and occasion preferences.
Pros:
Efficiency: Streamlines the passport photo creation process, saving time and effort.
AI Precision: Ensures high-resolution, perfectly centered photos through AI-driven adjustments.
Versatility: Goes beyond passport photos, catering to various identification photo needs.
Cost-Free: Provides professional-quality photos without any financial burden.
User-Friendly: Simple and intuitive interface, making it accessible to all users.
Cons:
Online Dependency: Relies on an internet connection for photo creation.
Limited Offline Access: May pose challenges for users without consistent internet access.
In an era of digital transformation, Media.io's Passport Photo Maker emerges as a game-changer, simplifying the once intricate process of obtaining professional passport and ID photos. Harness the power of AI and experience the convenience of creating official photos effortlessly, anytime and anywhere.
3. Free Passport Photo

Features:
Auto Crop and Enhance: Utilize automated tools for cropping, enhancing, and adding backgrounds to your passport photos.
Country and Size Selection: Tailor your photos to specific country requirements and select the desired size effortlessly.
Custom Background Options: Choose a background color or opt for removal to meet your preferences.
Verification Preview: Verify compliance with official requirements using the preview section with grid line scale for accurate measurements.
Download and Print: Easily download the finalized photo and print it at your convenience, either at home or a local photo center.
Pros:
Free of Charge: Create passport photos without incurring any costs, saving you money.
User-Friendly: A straightforward and easy-to-use tool that requires only a few clicks to generate high-quality photos.
Customization: Tailor your passport photos by choosing the best image with optional background removal.
Money-Saving: Utilize the site for free photo cropping and customization, avoiding manual work.
Advanced Machine Learning: Benefit from advanced machine learning techniques to enhance and crop your chosen photo.
Cons:
Online Dependency: Requires an internet connection for photo creation.
Limited Background Options: While offering customization, the tool may have limited background choices.


Free Passport Photo empowers users to effortlessly create passport, visa, and ID photos, showcasing their best looks with minimal effort and maximum convenience. Take advantage of this free-of-charge service to streamline the passport photo creation process.
4. 123PassportPhoto

Features:
Country and Photo Type Selection: Easily select your country and the type of photo you need, such as Passport, Visa, Green Card, or DV Lottery.
Upload, Crop, and Enhance: Follow a three-step process of uploading your photo, cropping it to the correct dimensions, and enhancing it with the option for a white background.
Ultra High-Resolution Photos: Benefit from passport photos suitable for 600 dpi printing, ensuring exceptional quality.
Save Money and Time: Avoid costly photo services and save time by creating your passport photos in less than five minutes.
Wide Country Support: With support for over 50 countries, including the USA, UK, Australia, Canada, France, Germany, and more, 123PassportPhoto caters to diverse international requirements.
Pros:
Cost-Efficient: Make your passport photos without the need for expensive services, saving money.
Quick Process: Complete the process in less than five minutes, from photo upload to download.
White Background Enhancement: Enjoy the premium feature for adjusting photos to have a preferred white background.
High-Resolution Output: Generate ultra-high-resolution photos suitable for professional printing at 600 dpi.
User-Friendly: A straightforward interface ensures ease of use for a seamless experience.
Cons:
Online Dependency: Requires an internet connection for photo creation.
Format Limitations: Accepts only .JPG or .JPEG files for upload.


123PassportPhoto simplifies the passport photo creation journey, offering an efficient, cost-free solution for users worldwide. Experience the convenience of creating high-quality passport photos at your fingertips with this innovative online tool.
5. Make Passport Photo

Features:
Document Type Selection: Choose from various document types, including US Passport, with precise dimensions of 51×51 mm (2×2 inch).
Order Options: Select from professional prints, digital photos (AI), or the DIY option, providing flexibility based on your preferences and needs.
Over 5.5 Million Photos Created: A testament to the tool's reliability and popularity, with millions of photos successfully generated.
Pros:
Affordable Options: Enjoy cost-effective choices, with DIY being a free option, digital photos at $2.99, and professional prints at $14.99.
Effortless Process: Complete the process in three quick steps—take and upload a photo, edit with the passport photo generator, and order online or download for self-printing.
Customer Reviews: Positive feedback with a 4.2 rating from satisfied users, highlighting the tool's ease of use and reliability.
Cons:
Online Dependency: Requires an internet connection for photo creation.
Limited Document Types: Primarily focused on passport, visa, and ID photos, with limited support for other document types.
Discover the efficiency and reliability of MakePassportPhoto, a trusted tool that combines ease of use with affordability, allowing users to obtain professional-quality passport photos in minutes.
6. Conclusion
In the rapidly evolving landscape of digital photo creation, the top 5 passport size photo maker online free tools of 2023 offer users unparalleled convenience and efficiency. Each tool brings its unique features, catering to diverse preferences and requirements.
More on this