Top 20 Nordvpn Alternatives Free & Paid 2023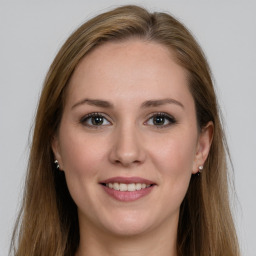 Sabrina Nicholson
Last update on: August 22, 2023
NordVPN has established itself as a leading VPN service, offering robust features and a wide range of server locations. However, it's always beneficial to explore other VPN options that may better suit your needs or preferences.
In this article, we present the top 20 NordVPN alternatives, both free and paid, that offer competitive features and performance. While NordVPN remains a popular choice, this list provides alternatives for those seeking different pricing plans, specialized features, or unique server configurations.
Part 1: 4 Free Nordvpn Alternatives
Hola VPN offers a versatile gateway to endless entertainment and unrestricted access to websites. With thousands of servers and millions of IPs, you can enjoy your favorite movies, TV shows, games, and more in over 190 countries. Hola provides a high-speed network that powers all your devices, whether you're at home or traveling. Their extensions are available for the top three browsers, and they offer dedicated apps for macOS, Windows, iOS, Android, Smart TVs, and casting devices. Hola offers a free version that democratizes access to online content, with limited time usage, while the premium version provides uninterrupted and expanded access to a wide range of websites.
Urban VPN is the only 100% free, fast, and anonymous Nordvpn alternative in the world. With 80+ server locations and counting, you can choose from a wide range of countries and cities, allowing unlimited server and location switches. Enjoy blazing VPN speeds and unlimited bandwidth, thanks to Urban VPN's vast network of fast VPN servers. Your data, identity, and internet connection are protected through encryption and DNS/IPv6 leak protection, ensuring privacy and security. Urban VPN offers free downloads for various platforms and provides VPN solutions for specific applications and lifestyle needs. Defeat ISP throttling and browse the internet anonymously with Urban VPN's reliable and unrestricted service.
VPNBook offers a free and secure VPN service designed with advanced technologies and cryptographic techniques to ensure your safety on the internet. By routing your internet traffic through an encrypted tunnel, VPNBook allows you to bypass government censorship and defeat corporate surveillance and ISP monitoring. The service provides free access to PPTP and OpenVPN, as well as a free Outline VPN (Shadowsocks) account, which offers faster speeds. With support for major platforms, including Android, Windows, Chrome OS, iOS, macOS, and Linux, VPNBook strives to keep the internet safe and free for everyone. While the service is advertisement and donation-based, donations help maintain the free service and expand server offerings.
Radmin VPN is a free and user-friendly Nordvpn alternative that allows you to create virtual local networks with ease. It enables secure connections between computers, even those behind firewalls. Radmin VPN stands out for its commitment to user satisfaction. It is completely free, devoid of ads or paid features, as the company monetizes through another commercial product. With a strict no-log policy, Radmin VPN ensures that your private data remains yours alone, as it doesn't track, collect, or sell any of your information. Your connection is safeguarded by reliable end-to-end encryption (256-bit AES), providing a secure tunnel for your traffic. Radmin VPN also offers the convenience of auto-updates, ensuring you have the latest features and security enhancements. Whether you're an IT professional or a home user, Radmin VPN takes pride in its ease-of-use, making setup and management hassle-free.
Part 2: 16 Paid Nordvpn Alternatives
ExpressVPN is the world's #1 premium VPN service. With servers in 94 countries, you can effortlessly appear anywhere in the world using our extensive global fleet of VPN servers. Your data is safeguarded by AES-256 encryption, the gold standard trusted by security experts. Our 24-hour live chat support ensures that real humans are available round the clock to assist you with setup and troubleshooting. With TrustedServer technology, your data is never written to a hard drive, enhancing security. Experience lightning-fast speeds and enjoy ExpressVPN's seamless performance. Whether you're using iOS, Android, Mac, Windows, Linux, routers, or other platforms, ExpressVPN has you covered. Connect up to eight devices simultaneously and rest assured knowing that ExpressVPN never keeps any activity logs. Recognized as the Best VPN by reputable sources such as CNET, TechRadar, and The Verge, ExpressVPN is the epitome of premium VPN service.
Surfshark VPN is your ultimate defense against online threats. With real-time defense, Surfshark scans files before you download or open them, ensuring your device remains protected from malware. The webcam protection feature blocks unauthorized access to your camera and notifies you of any unsuccessful attempts. Guarding your identity is a top priority, as personal data is valuable in the hands of hackers and data brokers. Surfshark offers two powerful solutions. Firstly, Surfshark Alert monitors the web 24/7, alerting you when your email, ID, or credit card details are leaked online, allowing you to take immediate action. Secondly, Incogni, on your behalf, contacts data brokers and retrieves all the information they have collected about you, putting you back in control of your data. With Surfshark VPN, you can browse the internet with confidence and reclaim your privacy.
IPVanish is a Nordvpn alternative that simplifies data protection and ensures powerful internet privacy. With just one tap, you can defend your online data using their user-friendly VPN app. IPVanish combines security and convenience through advanced settings that automatically protect your online activity, eliminating the need to remember complex configurations. Shield your internet traffic from third-party spying with anonymous IP addresses, securing your Wi-Fi network connection and keeping your location data and online activity confidential. IPVanish offers a money-back guarantee, allowing you to get a 100% refund within 30 days on Yearly or 2-Year plans. Enjoy live, 24/7 support via chat, email, or phone during business hours. IPVanish provides everything you need from a VPN, including advanced encryption, access to online content from anywhere, online anonymity to avoid ISP tracking, a strict no-logs policy, unmetered connections, and innovative technology powered by WireGuard®. Safeguard your online presence with IPVanish today.
PIA is a trusted Nordvpn alternative that prioritizes your privacy. With PIA, your IP address and browsing activity remain hidden from unnecessary surveillance, as they never keep any usage logs. Protect your data with encryption, ensuring that emails, pictures, and banking details remain secure and private. Enjoy complete access to your favorite content without ISP throttling or network restrictions, thanks to unlimited bandwidth. PIA VPN has years of expertise in the industry, millions of satisfied customers worldwide, and offers live customer support from real experts. They prioritize transparency with open-source software and even offer premium add-ons like a privacy-first antivirus and dedicated IP addresses for enhanced security. Experience the privacy protection you deserve with PIA VPN.
ProtonVPN is a reliable Nordvpn alternative that offers a free version, prioritizing privacy and security as fundamental human rights. Unlike other free VPNs, ProtonVPN does not serve ads or secretly sell browsing history. The free version is subsidized by paid users who support online privacy. The interface is designed to be easy to use, allowing you to stay protected hassle-free. With a 10 Gbps server network and VPN Accelerator technologies, ProtonVPN delivers fast speeds, improving performance by over 400%. It supports multiple platforms, including PCs, Macs, smartphones, routers, and more. Additionally, ProtonVPN's global server network ensures low latency connections for optimal performance, and it allows you to stream your favorite content from anywhere in the world.
Mullvad VPN offers a secure and private way to connect to the internet. With Mullvad VPN, your device's traffic is encrypted to the highest standards, ensuring your data remains safe, even when using public WiFi networks at cafes or hotels.
Privacy is a top priority for Mullvad. They keep no activity logs and do not require personal information during the registration process. They even encourage anonymous payments through cash or accepted cryptocurrencies. By replacing your IP address with one of theirs, Mullvad ensures that your online activity and location are not linked to you.
CyberGhost is a trusted Nordvpn alternative that prioritizes your privacy and online protection. With their strict no-logs policy and headquarters in Romania, where strong privacy laws are in place, you can be confident that your data is never tracked, shared, or sold.
When using CyberGhost VPN, your internet traffic is encrypted with industry-leading 256-bit AES encryption, ensuring your location is hidden and your online activities remain private. With a large server fleet spanning across America, Europe, Africa, and Asia, you can access your favorite content from anywhere in the world.
CyberGhost VPN offers fast speeds, allowing you to stream live sports, download large files, and play online games without interruptions. Additionally, they provide a 45-day money-back guarantee, ensuring a hassle-free refund if you're not completely satisfied.
TorGuard VPN offers easy-to-use apps for Windows, Mac, Linux, iOS, Android, and VPN capable Wi-Fi routers. With professional security features like 256-bit AES encryption, DNS/IPV6/WebRTC leak blocking, and a kill switch, your data is protected. Enjoy a vast network of 3000+ global VPN servers in 50+ countries, ensuring fast speeds, unlimited bandwidth, and zero throttling. TorGuard's stealth VPN protocols, including invisible SSL Stealth VPN access, OpenVPN obfuscation, Stunnel, OpenConnect, and Shadowsocks, bypass VPN blockades. Surf the web without restrictions, stream content, and download anonymously as TorGuard hides your IP address. Try TorGuard risk-free with a 100% refund within 7 days.
TunnelBear VPN offers a user-friendly experience with advanced features. With VigilantBear, all unsecured traffic is blocked if your connection gets disrupted until it's safely reconnected. SplitBear allows you to choose which apps and websites are tunneled through the secure connection. TunnelBear is always on, launching at startup for continuous protection. They have a strict no-logging policy, ensuring your activity is not recorded. With best-in-class technology, including WireGuard support and anti-censorship measures, TunnelBear provides fast and secure connections. They offer P2P-friendly servers, a worldwide network of 5000+ VPN servers, strong AES 256-bit encryption, GhostBear to defeat VPN blocking, and protocol selection. Connect unlimited devices for privacy everywhere.
Windscribe is a feature-rich Nordvpn alternative that offers a large network of servers spanning across 63 countries and 110 cities. With R.O.B.E.R.T., you can block specific IPs and domains, including ads, on all your devices. Windscribe prioritizes your privacy by ensuring no personally identifiable information is stored based on your IP and timestamps. They utilize the strongest encryption, including AES-256 cipher with SHA512 authentication and a 4096-bit RSA key. Windscribe provides easy-to-use clients for various platforms, config generators for OpenVPN, IKEv2, and WireGuard®, and even offers free plans for budget-conscious users. With additional features like static IPs, port forwarding, and split tunneling, Windscribe provides a comprehensive VPN solution.
McAfee's Secure VPN offers a reliable solution to protect your personal information and ensure your online activities remain private. With their encrypted "tunnel," you can confidently bank, shop, and browse online, knowing that cybercriminals and advertisers are unable to access your data. Whether you're connected to public Wi-Fi at a coffee shop, airport, shopping mall, or hotel, McAfee's VPN safeguards your credit card information, account logins, passwords, browsing activity, and even your physical location. By using their VPN, you can enjoy a secure connection wherever you are, ensuring your personal information and online activities are kept private and protected.
Psiphon VPN provides a secure network with constantly changing servers and resilient protocols to ensure access to the open internet. As a trusted service, Psiphon prioritizes user protection and maintains transparency about its services. Being an open-source platform, Psiphon software undergoes frequent peer reviews and audits for enhanced security. Psiphon is freely available to users worldwide, and its code has been reviewed by reputable sources like Washington Post, Motherboard, and Wall Street Journal. Users can also opt for a speed boost by subscribing to an ad-free experience or using PsiCash tokens for temporary speed enhancements. Psiphon actively collaborates with international broadcasters, independent media, and NGOs to deliver content in restrictive information environments. Stay informed about the global impact of the Psiphon Network through their live analytics dashboard.
OpenVPN is the best Nordvpn alternative for connecting and securing your business effortlessly. With next-gen capabilities, OpenVPN allows you to establish secure connections between private networks, devices, and servers, creating a modern and virtualized network. It extends value to your existing teams and strategies with easy setup, smart connectors, and the ability to connect to any network, be it AWS, GCP, Azure, or others. OpenVPN offers web-scale flexibility, scalability, and efficiency, powered by a high-speed core network with worldwide points of presence. Shield your data at scale with DNS-based content filtering and zero trust network access. Experience the power of OpenVPN's Access Server, enabling rapid deployment and simplified management of your VPN with a user-friendly interface and the ability to scale seamlessly. Start using Cloud Connexa for free with three connections, no credit card required.
Turbo VPN offers a user-friendly and intuitive design for a seamless internet experience. With just one click, you can explore the world and enjoy a reliable and secure internet connection. The 24/7 expert support is available in multiple languages, ensuring assistance whenever and wherever you need it. Turbo VPN is renowned as the best free VPN in the market, providing reliability, speed, and top-notch security. They strictly adhere to a no-log policy, protecting your personal details and browsing history. With AES-256 encryption, Wi-Fi protection, anonymous browsing, and ISP throttling detection, Turbo VPN ensures your online privacy and freedom. Experience turbo-speed internet while enjoying private DNS and leak protection. Start your internet journey with Turbo VPN today.
Touch VPN is a free VPN app that allows you to access any website, regardless of your location. By bypassing geo-restrictions, Touch VPN enables you to unblock websites that may be blocked or censored by governments, schools, or workplaces. Whether you want to access Facebook, watch YouTube, or overcome VOIP limitations, Touch VPN provides the solution. Additionally, Touch VPN prioritizes your online security by encrypting your data and offering banking-level protection when connected to public Wi-Fi hotspots. It also ensures your anonymity by changing your IP address, preventing snooping by ISPs and businesses. With native apps available for various platforms, Touch VPN offers a user-friendly experience, allowing you to stay safe and enjoy unrestricted internet access. With servers in over 80 countries worldwide, you can experience blazing-fast speeds and unlimited bandwidth, eliminating buffering, throttling, and proxy errors.
ArgoVPN is an exceptional VPN service with a range of impressive features. With Falcon, you can register and use your own domain name within ArgoVPN. ArgoVPN Bridge allows you to connect through non-public addresses, enhancing accessibility. Developed by the Filtershekanha team, ArgoVPN brings commercial-grade features to the table. Its built-in firewall lets you block specific websites while connected, while Cloudflare Family & Malware offer additional protection. You can also exclude certain URLs from ArgoVPN's tunnel, such as unblocked download sites. With DNS server, DNS leak prevention, Kill-Switch, and the ability to exclude specific apps, ArgoVPN prioritizes your convenience. The service ensures top-notch security and privacy, employing AES-GCM-128 or ChaCha20-Poly1305 ciphers for encryption. Argo Authenticator protocol assigns a unique encryption key to each connection, while automatic cipher selection optimizes speed. ArgoVPN continuously improves by incorporating user feedback and adding more features. Experience ArgoVPN's unrivaled capabilities for a secure and private browsing experience.
Conclusion
Finding the right VPN is crucial to safeguarding your online privacy and enjoying a seamless browsing experience. By considering these alternatives, you can discover the VPN service that aligns perfectly with your requirements.
Remember to evaluate factors such as pricing plans, server locations, performance, and customer support when making your decision. It's also essential to prioritize your specific needs, whether it's streaming content, torrenting, or accessing geo-restricted websites.
Ultimately, the choice of a VPN service depends on your individual preferences and priorities. We hope this article has provided you with valuable insights and options to help you find the best NordVPN alternative that suits your needs. Stay secure, maintain your privacy, and enjoy a seamless online experience with the VPN service of your choice.
More on this