Humata Review: Does Chat File GPT Work?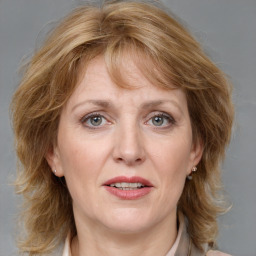 Katherine Thomson
Last update on: September 27, 2023
| | |
| --- | --- |
| Strengths | Weaknesses |
| ✅AI-Powered Analysis | ⭕Limited Free Tier Features |
| ✅Efficient Document Summarization | ⭕Paid Plans Required for Full Access |
| ✅Supports Various Document Formats | ⭕Dependency on AI Accuracy |
| ✅User-Friendly Interface | ⭕Internet Connection Required |
| ✅Unlimited File Uploads | |
| ✅Citation of Sources | |
Humata Overview

What is Humata?
Humata is a platform that provides users with AI driven services for summarizing and analyzing documents. Its main goal is to assist individuals in navigating through intricate texts to extract valuable information.
About the Developer
Tilda Technologies Inc. is  the developer or company behind the Humata platform.
Customer Support
Users can access email support to seek assistance, ask questions, or report issues with the platform. Email support is typically available to all users, including those on the free tier. Chat support is also available but is often included as a premium feature in the paid plans. Users on paid plans can enjoy the convenience of real-time chat support for more immediate assistance.
Features of Humata AI
Efficient Document Processing: With Humata.ai users can swiftly navigate documents by instructing the AI to provide summaries, compare documents and search for specific information.
Unlimited Files: You have the freedom to upload as documents as you need without any restrictions on file size.
Citations: The AI generated answers come with citations ensuring transparency and allowing you to trace the sources of information.
Customizable Summaries: You can request summaries from the AI. Refine them until they meet your satisfaction.
Web Integration: By clicking a button you can seamlessly embed Humatas AI into webpages. This enables customers to easily access information within your documents.
Security: Humata provides enterprise grade security features such as cloud storage, encryption at rest role based security and single sign on (SSO) functionality with providers, like Okta, Google or SAML.
Pricing
| | | |
| --- | --- | --- |
| Plan | Features | Price |
| Free | Basic features, Up to 60 pages, Up to 10 answers | $0 |
| Student | Basic features, Up to 200 free pages, $0.01 per paid page, Basic chat support | $1.99 per month |
| Expert | Basic features, Up to 500 free pages, $0.01 per paid page, 3 users included, Premium chat support, Optional GPT 4.0 model | $9.99 per month |
| Team | Basic features, Up to 1,000 free pages, $0.01 per paid page, 10 users included, Premium chat support, Optional GPT 4.0 model, Advanced user permissions | $99 per user per month |
How We Review
Sign up
To sign up, use your email address for registration.
How to Use Humata?
Registration
Go to the official Humata website.
Click the "Sign Up" button to create an account.
Provide the required information to register an account.
Logging In
After registering, log in to your Humata account using your credentials.
Uploading Files

Once logged in, you can upload the document(s) you want to analyze.
You can either drag and drop the files into the provided box or click the "Upload" button to select and upload your documents.
Initiating Analysis

After uploading the document(s), you can initiate the analysis process.
Click the "Ask" button to instruct Humata to process and analyze the uploaded document(s).
Asking Questions

Once the analysis is in progress, you can enter questions related to the document(s).
Wait for a moment as Humata processes your questions and analyzes the content.
Receiving Answers

Humata will provide responses to your questions and highlight the answers within the document(s).
You can review the answers and the highlighted sections to find the information you need.
Tech Specs
| | |
| --- | --- |
| Technical Specifications | Details |
| Document Formats | Supports various formats, including PDFs, Word documents, and more. |
| File Size Limit | Typically, there are no limits on file size for document uploads. |
| AI Capabilities | Uses AI for document summarization, answering questions, and content analysis. |
FAQs
Is Humata Free?
Yes, Humata offers a free tier with basic features. Users can sign up and use Humata without any cost. The free tier typically comes with limitations, such as a cap on the number of pages or answers. If you have more extensive needs, Humata also offers paid plans with additional features and capacities.
Is Humata Safe to Use?
Yes, Humata emphasizes security features to ensure the safety of user data and documents. These security features may include secured private cloud storage, encryption at rest (often using 256-bit SHA encryption), role-based security to control user access, and the option for single sign-on (SSO) functionality with identity providers like Okta, Google, or SAML. These measures aim to protect your documents and information while using the platform.
Humata Alternatives
ChatPDF
ChatPDF is a platform that allows users to engage in conversations with PDF documents. It uses AI, similar to ChatGPT, to enable users to summarize, ask questions, and understand the content of PDF files interactively.
AskYourPDF
AskYourPDF offers an interactive document experience by transforming documents into chatbot-like chat partners. It leverages AI, specifically ChatGPT, to make documents interactive, engaging, and informative. Users can upload various document formats, including PDFs, TXT, PPT, PPTX, EPUB, and RTF.
More on this