FakeYou AI: Is FakeYou Safe?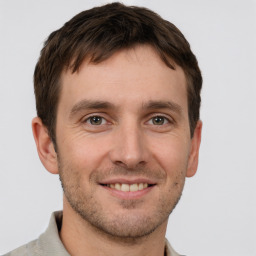 Coopper Lawson
Last update on: September 27, 2023
| | |
| --- | --- |
| Strengths | Weaknesses |
| ✅Offers AI-powered voices | ⭕Processing Time Variability |
| ✅Variety of voice options | ⭕Dependence on Internet |
| ✅User-friendly interface | ⭕Limited Free Features |
| ✅Video Lip Sync capability | |
| ✅Community support | |
| ✅Supports custom models | |
| ✅Commercial voice options | |
FakeYou Overview

What is FakeYou?
FakeYou is an online tool that uses AI technology to change voices and create videos or audio clips in different voices, like cartoon characters or celebrities. It's handy for content creators and those who want to add fun to their messages. You can use it to turn text into speech in your chosen voice, make voices sound like someone else, or sync videos with audio. They offer different subscription plans with various features. Plus, there's a community on Discord for help and discussion.
Is FakeYou Text-to-Speech Real?
Yes, FakeYou Text-to-Speech is real. It's an AI-powered tool that can transform text into spoken words, allowing you to choose from various voices, including those of fictional characters or celebrities. It uses advanced technology to generate lifelike speech from written text.
How Does FakeYou Voice Work?
FakeYou Voice works by using AI algorithms to analyze and transform text or spoken words into different voices, including those of famous characters or personalities. It utilizes deepfake technology to mimic the unique speech patterns and tones of these voices, creating realistic audio or video clips. Users input their text or voice, select a desired voice, and FakeYou Voice processes it to produce the chosen voice output, allowing for creative and playful content generation.
Features of FakeYou AI

Text to Speech: FakeYou AI can convert written text into spoken words with various voice options.
Voice to Voice: FakeYou AI enables users to speak in different voices, including those of fictional characters or celebrities.
Video Lip Sync: Users can synchronize audio with video, creating engaging and entertaining content.
Upload Models: The platform allows users to upload and use their own custom models for voice and video generation.
Community: Users can join the FakeYou community on Discord for support and discussions.
Pricing
| | |
| --- | --- |
| Plan | Price per Month |
| Plus | $7 |
| Pro | $15 |
| Elite | $25 |
How to Use FakeYou?
Sign Up

Create an account on the FakeYou website by providing your username, email, and password.
Login
Log in to your account if you already have one.
Select a Tool
Choose the specific tool you want to use, such as Text to Speech, Voice to Voice, or Video Lip Sync.
Input Text or Audio
Depending on the tool, input your text or upload your audio or video clip.
Customize Settings
Adjust settings like the voice you want (e.g., a character or celebrity voice), duration, or other preferences.
Generate
Click the "Convert" or equivalent button to process your request.
Download
Once the processing is complete, download the generated content.
How to Utilize FakeYou's Video Lip Sync Feature?
Go to the official FakeYou website.
Click on "AI Tools" in the top navigation bar.
Choose "Video Lip Sync Templates" from the dropdown menu.

Select a template or upload your own videos or pictures.
After selecting or uploading, click "Choose File" to upload the audio file.

Click "Submit," and you'll receive a beautifully lip-synced video.
Tech Specs
| | |
| --- | --- |
| Aspect | Specifications |
| Platform | Web-based |
| Supported Browsers | Chrome, Firefox, Safari, Edge, and more |
| Voice Generation | AI-powered, multiple voice options |
| Video Processing | Video Lip Sync technology |
| Audio Input Formats | Various audio file formats |
| Video Input Formats | Common video file formats |
| Community | Discord support and community |
FAQs
Is FakeYou Safe?
FakeYou is generally safe to use, but users should exercise caution and adhere to its terms of use. Avoid any misuse or unethical activities.
How Long Does FakeYou Take?
The processing time on FakeYou may vary depending on factors like the tool used, server load, and subscription plan. Typically, it processes requests in a matter of minutes.
Is FakeYou Free?
FakeYou offers both free and premium subscription plans. Some basic features may be available for free, but premium plans offer additional capabilities and faster processing speeds for a monthly fee.
FakeYou Alternatives (Websites Like FakeYou)
Speechify
A highly-rated AI text-to-speech app available on various platforms, including Chrome, iOS, Android, Mac, and Edge. It offers natural-sounding voices and has a significant user base.
Known for its AI-generated singing and rapping vocals, Uberduck is a creative tool used by musicians, creative agencies, and coders to create unique audio content.
SpeechGen
This web-based tool provides a realistic text-to-speech AI converter with an American English accent. It supports commercial use and offers various features like custom voice settings and multi-voice editing.
More on this