Uberduck AI Review: AI-Generated Music for Creatives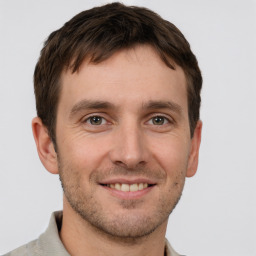 Coopper Lawson
Last update on: September 15, 2023
| | |
| --- | --- |
| Strengths | Weaknesses |
| ✅AI-Generated Music | ⭕Limited Musical Styles |
| ✅User-Friendly Interface | ⭕Commercial Use Costs |
| ✅Trusted by Iconic Brands | |
Uberduck AI Overview

What is Uberduck AI?
Uberduck is a tool that utilizes intelligence to produce rap lyrics and vocal melodies. It serves an audience, including musicians, creative agencies and developers.
About the Developer
Uberduck Inc. Is the company that creates and manages the product. Their role involves offering a platform and assistance to individuals who have an interest in music generated by intelligence.
Customer Support
It seems that Uberduck probably provides customer support on their website although they haven't provided details, about the options, for customer support.
Features
AI-Generated Music
Uberduck specializes in using AI technology to create music providing vocals for singers, rappers, musicians, content creators and developers.
User-Friendly Interface
The platform offers a user interface that's easy to navigate making it accessible for a wide range of users. It simplifies the process of creating music.
Beat Selection
Users can choose from a collection of beats as the foundation for their music creations. This allows for a range of styles and customization options.
Lyrics Generation
With Uberducks AI technology users have the option to generate lyrics automatically or write their own. This flexibility adds creativity to the music making process.
Voice Selection
For voice selection users can choose from set voices or create their own custom voices. This enables them to create personalized compositions.
Audio and Video Downloads
Once the music is generated users can conveniently download their creations, as files or videos. This makes it easy to share and use in projects.
Pricing
| | | |
| --- | --- | --- |
| Plan Type | Billing Frequency | Price |
| Free | Annual | $0 (forever) |
| Creator | Monthly | $9.99/month |
| | Annual | $96/year |
| Enterprise | Monthly | Starts at $500/month |
How We Review
Sign up
To access the Uberduck AI platform you can visit their website. There you have the option to create an account using your email or log in using either your Google credentials or a Magic Link.
How to Use Uberduck AI?
How to Generate AI Rap?

Click "Try Now"
Go to the website. Navigate to the section where you can generate AI powered rap. And then click the "Try Now" option.
Select a beat
Browse through our selection of beats.
Create lyrics
Craft your lyrics. Let AI generate them for you.
Select a voice
Utilize our set voices or customize your own.
An amazing rap song
Download it, as audio or video. Use it wherever you like.
How to Convert A Voice to A Different Voice?
Click "Voice to Voice" Section

To access the "Voice to Voice" section navigate to the operation interface on the website.
Select A Voice

Next select a voice from the library options, for generating speech.
Add You Audio



If you have a voice file you can upload it or alternatively you can record your voice directly on the website.
Generate the Speech

Once you have made your selection or upload your audio click on the "Generate Speech" option to initiate the speech generation process.
How to Convert Text to Voice?
Click "Text to Voice" Section

To use the "Text to Voice" feature go to the operation interface on the website. 
Select A Voice

Next select a voice from the library that you would like to use for speech generation.
Add You Text

Type or paste your text into the provided text box.
Generate the Speech

Finally click on the option that says "Generate Speech" to create your desired output.
Tech Specs
| | |
| --- | --- |
| Technical Specifications | Details |
| AI Vocal Generation | Supported |
| Private Voice Access | Included |
| API Access | Included (Creator & Enterprise plans) |
| Latency | Lower latency (Creator & Enterprise plans) |
FAQs
Is Uberduck AI Safe?
Yes, Uberduck AI is designed with user safety in mind. However, users should always follow best practices for online safety and use the platform responsibly.
Is Uberduck AI Free?
Uberduck AI provides both free and paid subscription options. Certain advanced features and increased usage limits may only be accessible, through the paid plans.
Uberduck AI Alternatives
OpenAI Jukebox
OpenAI Jukebox is an AI model designed to produce music. With versatility it can generate compositions, across different genres and styles.
Amper Music
Amper Music offers the convenience of AI generated music composition for purposes such as creating video content or background music for projects.
LANDR
LANDR stands out as a platform powered by AI technology specifically tailored to assist musicians and content creators in tasks like mastering, distribution and collaboration.
AIVA
AIVA is an AI composer that specializes in generating music compositions. Musicians and composers find it to be a tool for their pursuits.
More on this