Databricks Challenges Snowflake, MongoDB with Lakehouse Apps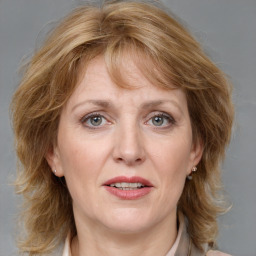 Katherine Thomson
Last update on: August 15, 2023
In a recent announcement, Databricks unveiled their latest feature, Lakehouse Apps, which allows developers to build applications on their enterprise data stored in the company's data lakehouse. These apps, which run on a company's Databricks instance, leverage the security and governance features of the platform, aiming to streamline data adoption and management for AI use cases. By avoiding data movement, Lakehouse Apps are designed to simplify the application development process while ensuring the integrity of the underlying data.


This move by Databricks can be seen as a response to Snowflake's Native Application Framework, which enables developers to build and run applications directly within the Snowflake Data Cloud platform. Snowflake and MongoDB have also positioned themselves as application development platforms, with Snowflake acquiring Streamlit and enhancing its analytical capabilities, while MongoDB has increased its analytical capabilities significantly.


To support the development of Lakehouse Apps, Databricks has partnered with companies like Retool, Posit, Kumo.ai, and Lamini. These collaborations will offer tools for developing internal apps, data science tasks, and custom large language models. Similar to Snowflake, Databricks plans to host these applications on their Databricks Marketplace, although specific details regarding revenue sharing and agreements are yet to be disclosed.


In addition to Lakehouse Apps, Databricks will also introduce AI model sharing on the Marketplace. This move aims to assist enterprise customers in accelerating the development of AI applications and providing model providers with the opportunity to monetize their models. Databricks plans to curate and publish open source models across various use cases and facilitate their optimization and deployment on the platform.


The Databricks Marketplace will also see an expansion of data providers, including major companies like S&P Global, Experian, London Stock Exchange Group, Nasdaq, healthcare companies, and geospatial data providers. This broader offering of data sets will enhance the value and relevance of the Marketplace for Databricks users.


Overall, these updates from Databricks, including Lakehouse Apps and AI model sharing, aim to make their platform more appealing and "sticky" to developers. By demonstrating their capabilities in handling transactional capabilities and providing access to a wider range of data and AI models, Databricks seeks to position itself as a comprehensive solution for modern application development. The Lakehouse Apps are expected to be available in preview in the near future, while the AI model sharing capability will be rolled out in the coming year.
More on this