Soundraw Review: AI Music Generation Platform Analysis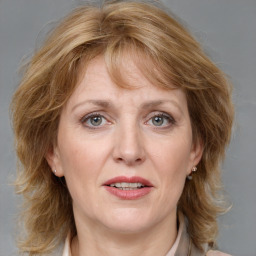 Katherine Thomson
Last update on: November 22, 2023
| | |
| --- | --- |
| Strengths | Weaknesses |
| ✅User-Friendly Interface | ⭕Advanced Customization |
| ✅Genre and Mood Selection | ⭕Dependence on Internet |
| ✅Customization | ⭕Subscription-Based Pricing |
| ✅Royalty-Free Music | |
| ✅No Music Production Skills Required | |
Soundraw Overview
What is Soundraw?
Soundraw is a music creation platform powered by AI that gives creators and artists the ability to effortlessly produce one of a kind royalty music. With its AI technology Soundraw provides a range of options for melody generators making it an invaluable tool, for content creators, musicians and businesses alike.
About the Developer
Soundraw is a product of SOUNDRAW Inc., a company that was established on February 12th, 2020 and has its office in Tokyo, Japan. The CEO of SOUNDRAW Inc is Daigo Kusunoki. This company focuses on offering AI powered solutions, for music production and licensing purposes.
Customer Support
Soundraw provides customer support via email. For any inquiries you can contact them at [email protected]. If you require assistance their support team is readily available, at [email protected] to help with any concerns or queries you may have.
Features
Unlimited Music Generation
With Soundraws cutting edge AI technology users can effortlessly create an array of songs by selecting their mood, genre and desired length.
Royalty-Free Music
Soundraw AI ensures that users can enjoy royalty music without any concerns about ongoing royalty payments.
Customization
Users have the freedom to customize their songs easily whether its shortening intros or rearranging choruses. This flexibility empowers them in the process of music creation.
Artist Collaboration
Soundraw AI proudly collaborates with artists, like Fivio Foreign demonstrating its ability to produce music that resonates with styles and genres.
API Integration
Businesses can seamlessly integrate Soundraws AI music generation technology into their products and services using the Soundraw API.
Pricing
| | | |
| --- | --- | --- |
| Plan | Monthly Price | Annual Price |
| Free | $0 | $0 |
| Creator Plan | $19.99/month | $16.99/month |
| Artist Plan | $39.99/month | $29.99/month |
| API Plan | Starting from $500/month | – |
How We Review
Sign up
To create an account, on Soundraw using your email you can visit the website of Soundraw. Locate the option that says "Sign Up". Once you find it you can proceed with the registration process. Enter your email address to successfully sign up.
How to Use Soundraw?
Visit the Soundraw Official Website

Go to the Soundraw official website using your web browser.
Select "Create Music"

In the top column or menu of the official website, look for the option labeled "Create Music" and click on it. This will take you to the music creation interface.
Choose Music Characteristics

Select Genre: You can choose the genre of music you want to create, such as Hip Hop, Trap, Drill, R&B, Jersey Club, or Latin.
Select Mood: You can pick the mood or emotion you want the music to convey.
Select Theme: You can choose a theme for your music.
Enter the Operation Panel: After selecting your preferred music characteristics, you will be directed to the operation panel where you can further customize your music.
Filter Music

In the tab bar at the top of the operation panel, you can filter the generated music based on various criteria such as Genre, Mood, Theme, Length, Tempo, and Instruments.
Listen and Choose

Listen to the music previews and choose the one that fits your project or preferences.
Adjust Music Elements
You can fine-tune the music by adjusting different elements:
Modify Intensity

Modify the intensity or presence of each section of the music.
Pro Mode (Upper Right Corner)

Click on this mode for more advanced customization. You can adjust elements like:
Melody for each musical measure

Backing

Bass

Drums

Fills

Length

BPM (Beats Per Minute)

Instruments

Key

Volume
Customize Your Music

Use the customization options to make the music truly your own. Adjust various parameters to achieve the desired sound and feel.
Preview and Save

Before finalizing, preview your customized music to ensure it meets your expectations. Once you're satisfied, save or download the music to use in your project.
Tech Specs
| | |
| --- | --- |
| Technical Specifications | Description |
| Platform | Web-based application |
| Supported Browsers | Chrome, Firefox, Safari, Edge |
| Audio Formats | MP3, WAV |
| Compatibility | Windows, macOS, Linux |
| Internet Connection | Required |
| API Integration | Available |
| License | Royalty-free for users |
| Music Customization | Adjust melody, backing, bass, drums, fills, length, BPM, instruments, key, and volume |
FAQs
Is Soundraw free?
Absolutely! Soundraw offers a plan for users to explore the platform and create a number of songs albeit, with certain restrictions. Additionally they also provide subscription plans that come with features.
Is Soundraw copyright-free?
Indeed Soundraw prides itself on offering royalty music. This means that users can utilize the music they generate on the platform without any concerns about copyright infringement. It's worth mentioning that Soundraw retains ownership of the music used to train their AI technology.
Is Soundraw legit?
Yes. Rest assured that Soundraw is a platform that specializes in AI generated music for applications, such as content creation and music production. They prioritize upholding rights and ownership ensuring that the music generated on their platform is crafted using algorithms and data sets.
Soundraw Alternatives
Boomy
With Boomy you can effortlessly create your songs even if you don't have any previous experience in making music. You'll be able to share your songs on streaming platforms and earn money from them. Boomy also boasts a community of artists.
Soundful
Soundful provides an AI music generator that allows you to easily produce background music that's free from royalties suitable for a wide range of content such as videos, live streams, podcasts and more. It offers templates based on themes and moods to cater to the needs of content creators.
Mubert
Mubert specializes in AI generated music specifically designed for video content, podcasts, applications and more. It enables you to instantly create soundtracks that perfectly match the mood, duration and tempo of your content. Additionally Mubert offers opportunities for artists to collaborate with AI technology while monetizing their music creations.
More on this