Smodin Review 2023: How to Use?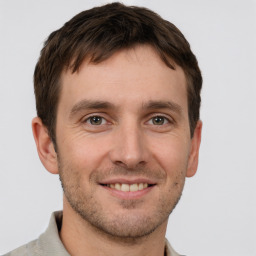 Coopper Lawson
Last update on: October 10, 2023
| | |
| --- | --- |
| Strengths | Weaknesses |
| ✅Versatile tools (Summarizer, Content Detector) | ⭕Limited free plan features |
| ✅Continuous improvement based on feedback | ⭕Dependence on internet connectivity |
| ✅Efficient and quick customer support | ⭕Pricing may not be suitable for budget constraints |
Smodin Overview
What is Smodin?

Smodin is a writing tool that utilizes the power of intelligence (AI) to support users in various aspects of writing, research and content creation. It provides a range of features that aim to improve the writing process, ensure originality and offer assistance in academic and professional tasks.
Customer Support
When it comes to customer support Smodin is committed to resolving any issues that may arise. For problems users can easily access the help page for solutions like password resets. The dedicated customer support team strives to provide assistance within 12-48 hours to ensure resolution. Additionally users who communicate in languages other than English can expect translation services, for communication.
Features

Plagiarism Checker
Verify the originality of your content by using Smodin's integrated plagiarism checker. Ensure that your work is authentic and free from plagiarism.
AI Writing
Utilize the power of AI to enhance your writing skills. Smodins AI Writing feature helps you generate structured high quality text with references. It's a tool for various genres and topics.
AI Chat
Engage with Smodin's AI in real-time using the AI Chat feature. This tool allows you to interact and generate content by simply asking questions or providing prompts.
Homework Solver
Effortlessly tackle your homework using Smodins Homework Solver. Get answers to your questions making it an invaluable resource for students across subjects.
Summarizer
Save time and effort by using the Summarizer feature to summarize texts. Extract points and main ideas from documents efficiently.
AI Content Detector
Maintain the originality and quality of your content with the help of the AI Content Detector.. Address any issues, in your writing enhancing overall integrity.


Pricing
| | | |
| --- | --- | --- |
| Plan Type | Price (Monthly) | Price (Billed Annually) |
| Limited Starter Plan | Free | N/A |
| Essentials | $10 USD | $8 USD |
| Productive | $29 USD | $24 USD |
How We Review
Sign up

Users can choose between two convenient options—Google or email. Whether you prefer the simplicity of linking your Google account or the traditional email sign-up method, Smodin ensures a hassle-free onboarding process. Just pick your preferred sign-up method, follow a few easy steps, and you're ready to unlock the powerful writing and research tools that Smodin has to offer!
How to Use Smodin?
Access the Smodin Website
Open your web browser and navigate to the Smodin website.
Explore the Left Toolbar
On the left side of the website, you'll find a convenient toolbar.
Choose Your Desired Tool
Click on the specific tool you want to use from the toolbar options. For example, if you want to rewrite text, click on "Rewrite."
Utilize Various Tools
Explore a variety of tools available, such as Plagiarism Checker, AI Writing, AI Chat, Homework, Summarizer, AI Content Detector, AI Grader, and more.
Select Tool-Specific Features
Depending on the tool you've chosen, you might find additional features. For instance, within the AI Writing tool, you can access options like Translator, Grammar Corrector, Citations, Speech and Text, Image to Text, Subtitle Translation.
Follow On-Screen Instructions
Once you've selected a tool and its specific features, follow the on-screen instructions to input your text or perform the desired action.
Tech Specs
| | |
| --- | --- |
| Technical Specifications | Details |
| Platform Compatibility | Web-based, accessible on major web browsers |
| Supported Browsers | Chrome, Firefox, Safari, Edge, etc. |
| Languages Supported | English (for customer support), Multilingual AI capabilities |
FAQs
Is Smodin Legit?
Yes, Smodin is a legitimate and reputable platform. With over 3 million users, positive testimonials, and continuous improvements based on user feedback, Smodin has established itself as a reliable tool for writing, research, and content creation.
Is Smodin Good?
Smodin has garnered positive reviews with users praising its effectiveness in generating high-quality content, aiding in research, and providing valuable features like AI writing, plagiarism detection, and more. 
Smodin Alternatives
QuillBot
QuillBot is an AI-powered paraphrasing tool. It helps users rewrite and rephrase sentences while maintaining the original meaning. It's commonly used to enhance the originality of content and overcome writer's block.
Wordtune
Wordtune focuses on improving the quality and tone of your writing. It offers suggestions for rewriting sentences to enhance clarity, style, and overall impact. It's particularly useful for refining and polishing your text.
Writesonic
Writesonic is an AI writing tool that assists in generating various types of content, including blog posts, social media content, and more. It uses AI to understand user inputs and produces coherent and contextually relevant content.
More on this