Kittl Review 2023: Try AI Design to Create Your Works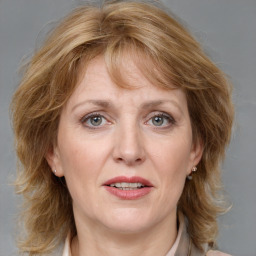 Katherine Thomson
Last update on: October 7, 2023
| | |
| --- | --- |
| Strengths | Weaknesses |
| ✅AI-Powered Design Tools | ⭕Limited offline functionality |
| ✅Advanced Text Editing | ⭕Learning curve for users new to AI design tools |
| ✅Ready-to-Use Templates | ⭕Dependency on internet connection |
| ✅Build-in Illustration Library | ⭕Limited features in the free plan |
Kittl Overview
What is Kittl?

Kittl is a platform that offers design tools powered by AI to help create graphics. It provides a range of features, including AI text, vector and text to image capabilities, background removal, mockup generation, access to premium fonts and more. Users can explore a collection of design elements like illustrations, fonts, photos, icons and textures to enhance their projects.
Customer Support
Users have the convenience of sending a message or seeking assistance regarding topics, such as designing a logo initiating a project or receiving a quick guide on utilizing Kittl design in just 10 minutes. In case users require any clarifications or help they can simply leave a message and rest assured that the team will respond within 24 hours. This personalized and prompt support system guarantees that users feel adequately supported and can navigate through the platform with assurance.
Features
AI-Powered Design Tools:
Create vector logo icons, beautiful images and clipart effortlessly with the help of Kittls AI design tools.
Advanced Text Editing:
Transform your text in time with a few simple clicks giving it a unique and captivating appearance.
Magic Recoloring:
Select, from a range of trending color palettes. Instantly replace colors in any design with just one click.
Ready-to-Use Templates:
Customize thousands of design templates to suit your commercial projects perfectly.
Build-in Illustration Library:
Easily personalize your designs by dragging and dropping high quality illustrations, frames, icons and shapes from our library.
Award-Winning Fonts:
Enhance your designs with access to a collection of crafted fonts that will elevate their visual appeal.
Photo Catalogue:
Discover millions of to use photos that you can effortlessly incorporate into your artwork by dragging and dropping them onto your artboard.
Unlimited Content:
Get access to a range of illustrations, fonts, photos, icons, textures and more to fuel your creativity endlessly.
Design Elements:
Take advantage of AI Product Backgrounds, Image Generator, Vector Generator and Background Remover features that will streamline your design process.
How Much is Kittl?
| | | |
| --- | --- | --- |
| Plan | Price (Monthly) | Price (Billed Yearly) |
| Free | $0 | Free forever |
| Pro | $15 | $120 annually |
| Expert | $30 | $288 annually |
Kittl Ai Review
Sign up
        
Facebook: Seamlessly create your Kittl editor account by signing up with your Facebook credentials. Enjoy a quick and convenient signup process with just a few clicks.
Google: Experience hassle-free registration using your Google account. Sign up swiftly with the reliability and security of your Google credentials.
Email: For those who prefer traditional sign-up methods, Kittl offers the option to register using your email. Enter your details and get started on unleashing your creative power with Kittl's design tools.
How to Use Kittl to Design?
Access Kittl:

Go to the Kittl website and click on "Try Kittl for free."
Sign Up or Log In:
Create an account by signing up or log in if you already have an account.
Choose a Template:

Select a template that suits your design project.
Text Editing:

Add text by clicking on the "T" icon, or edit existing text by clicking on it.
Add Elements:

Use the left toolkit to add elements to your design, enhancing it with various graphic elements.
Upload Images:

Upload your own images or choose from the photos already available in Kittl.
Texture and Background:

Click on the texture option to change or add textures or background to your design.
Image Generator:

Explore the image generator feature by entering prompts to generate unique images.
Export Your Design:
Click the "Export" button to save or download your completed design.
Tech Specs
| | |
| --- | --- |
| Feature | Specification |
| Platform | Web-based, accessible from major browsers |
| Compatibility | Compatible with Chrome, Firefox, Safari, Edge |
| Design Tools | AI-powered design tools |
| Supported Formats | Vector formats, images |
| Storage | Cloud-based storage |
| Collaboration | Team collaboration features |
| Export Options | Various export formats (SVG, PNG, etc.) |
FAQs
Canva vs Kittl
Both Canva and Kittl are design platforms that offer features. Canva is popular for its use interface and wide range of made templates while Kittl focuses on providing AI driven design tools. The choice between them should depend on your design preferences and workflow requirements.
Is Kittl Design Free?
Kittl provides a plan that comes with some limitations in terms of features. However if you require tools, increased storage capacity and access to premium templates there are paid subscription options available.
Kittl Alternatives
Canva
Canva is a platform for design that is known for its versatility and easy to use interface. It provides users with a selection of templates, design components and tools, for work.
Key Features: Extensive template library, user-friendly interface, collaboration tools.
Renderforest
Renderforest is a platform dedicated to design and branding services, with a focus on video creation, logo design and website building. It provides users with a variety of templates and a wide array of multimedia tools to choose from.
Key Features: Video creation, logo design, website building, template customization.
Photopea
Photopea is an online photo editing tool that resembles Adobe Photoshop. It provides advanced editing features and supports various file formats.
Key Features: Photoshop-like interface, advanced photo editing capabilities.
More on this