iMobie's Black Friday & Cyber Monday 2023 Event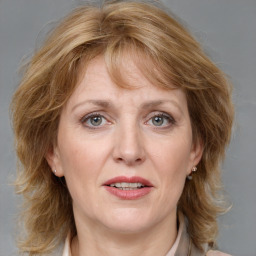 Katherine Thomson
Last update on: November 17, 2023
Welcome, APPHUT enthusiasts! It's that time of the year again—the season of incredible discounts, exclusive offers, and the thrill of snagging the best deals. Today, we bring you exciting news from the digital realm as iMobie's Black Friday & Cyber Monday sale for 2023 has officially kicked off, promising a whirlwind of savings on their exceptional range of products.
The iMobie Experience
For those unacquainted with iMobie, they stand as a beacon in the world of digital solutions, offering innovative tools and apps to enhance your digital experience. From iOS and Android management to data recovery and system maintenance, iMobie has established itself as a go-to destination for users seeking seamless, efficient, and reliable solutions.
Exclusive Discounts for the Discerning Shopper
This Black Friday & Cyber Monday, iMobie is pulling out all the stops to make your digital dreams come true. The promotion spans across all their products, ensuring that no one is left without a chance to upgrade their digital toolkit. The discounts are nothing short of spectacular:
30% OFF: All 1-Year Plans

20% OFF: All Lifetime Plans
Yes, you read that right! Whether you're looking for a short-term commitment or a lifetime investment in digital excellence, iMobie has crafted discounts that cater to your preferences.
Event Details
The excitement doesn't last forever, though. The Black Friday & Cyber Monday extravaganza by iMobie is a limited-time affair, set to conclude on December 15, 2023. So, mark your calendars and set your alarms to ensure you don't miss out on these incredible savings.
Coupon Codes for Extra Savings
To sweeten the deal, iMobie is offering exclusive coupon codes that can be applied during checkout. Make sure to enter the correct code to unlock additional discounts:
Coupon Code: IMOBF30FF (All 1-Year Plans)

Coupon Code: IMOBF20FF (All Lifetime Plans)
These codes are your golden tickets to maximize savings and elevate your digital experience without breaking the bank.
Why iMobie?
Now, you might be wondering, "Why should I choose iMobie?" The answer lies in their commitment to quality, innovation, and user satisfaction. iMobie products are crafted with precision, designed to simplify your digital life, and backed by a team of experts dedicated to providing top-notch customer support.
Conclusion
As you embark on your Black Friday & Cyber Monday shopping spree, don't miss the opportunity to elevate your digital experience with iMobie's exclusive discounts. Whether you opt for a 1-year plan or a lifetime commitment, the savings are substantial, and the benefits are unparalleled.
More on this