HomeWorkify Review: Does It Deliver Instant Answers for Homework Questions?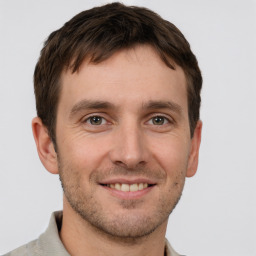 Coopper Lawson
Last update on: September 25, 2023
| | |
| --- | --- |
| Strengths | Weaknesses |
| ✅Provides instant answers to academic questions | ⭕Limited coverage of certain specialized subjects |
| ✅Completely free to use | ⭕Reliance on external sources may affect answer quality |
| ✅Wide subject coverage, including Biology, Engineering, Business, and more | ⭕Requires an internet connection to access |
| ✅User-friendly and intuitive interface | ⭕Limited interactivity compared to personalized tutoring |
Gazing at blurred Chegg answers, tight deadlines, and a tight budget? Fear not! Explore HomeWorkify's savvy strategies to unblur Chegg answers without the high cost. Let's clear the academic fog affordably!
HomeWorkify Overview

What is HomeWorkify?
HomeWorkify is a groundbreaking educational tool designed to enhance your study experience at absolutely no cost. It simplifies the process of finding answers to your academic questions by allowing you to input a direct link to the question and receive an instant response. 
About the Developer
HomeWorkify is the brainchild of a non-profit organization committed to the noble cause of providing free and unrestricted access to knowledge.
Customer Support
HomeWorkify is dedicated to ensuring an excellent user experience. The platform offers robust customer support to address any queries or concerns you may have during your educational journey.
Features
Instant Answers
HomeWorkify provides quick and immediate answers to academic questions. Users can simply enter a direct link to their question, and HomeWorkify generates solutions.
Q&A Solutions Search Engine
In addition to direct links, HomeWorkify offers a search engine that allows users to find step-by-step homework solutions related to their questions. This feature helps users explore similar problems and solutions.
Wide Subject Coverage

HomeWorkify caters to a broad spectrum of academic subjects, including Biology, Engineering, Business, Mathematics, and more. It's designed to assist students across various disciplines.
Free Access
One of the standout features of HomeWorkify is that it's completely free to use. There are no subscription fees or hidden costs, making it accessible to students without financial constraints.
High-Quality Content
HomeWorkify aggregates answers from reputable and trusted free homework help websites on the web. This ensures that the content provided is reliable and of high quality.
User-Friendly Interface
HomeWorkify offers a user-friendly and intuitive interface, making it easy for students to navigate and find the answers they need.
How We Review
We perform reviews through a comprehensive assessment of HomeWorkify's features, content quality, and usability. Our goal is to offer users an impartial and informative viewpoint.
How to Use HomeWorkify?
Start with a Google Search
Begin by searching for your academic question on Google. This step is essential to find the specific question or problem you need help with. Make sure to enter relevant keywords related to your question.
Copy the Question URL
Once you've located the search results that contain your question, click on the link that leads to the page with the answer or explanation you're looking for. Copy the URL of this page from your web browser's address bar.
Navigate to HomeWorkify
Open a new tab in your web browser and go to the HomeWorkify website. You can access HomeWorkify at homeworkify.eu.
Submit the Question URL

On the HomeWorkify website, you should see a designated area where you can paste the URL of your academic question. Simply right-click in the input field and select "Paste" (or use the keyboard shortcut Ctrl+V on Windows or Command+V on Mac) to insert the URL you copied in the previous step.
Get Answers
After pasting the URL, click on the "Submit" or equivalent button on the HomeWorkify website. HomeWorkify will process the URL and provide you with instant answers or solutions to your academic question.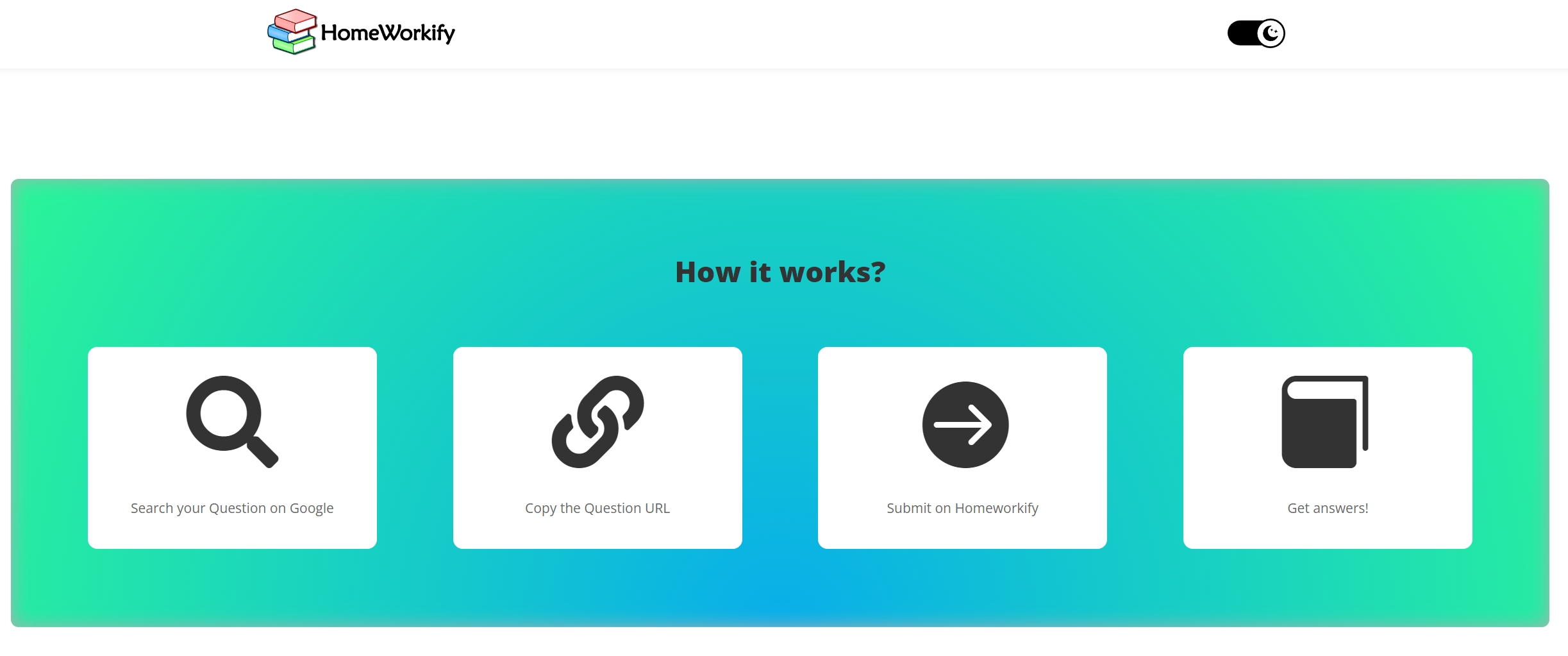 Tech Specs
| | |
| --- | --- |
| Technical Specifications | Details |
| Platform Compatibility | Web-based, accessible from any browser |
| User Interface | User-friendly and intuitive interface |
| Supported Browsers | Compatible with major web browsers |
| Internet Connection | Requires an internet connection |
| Free Access | Completely free to use |
| Availability | Accessible to users worldwide via the internet |
FAQs
Is HomeWorkify Safe?
Yes, HomeWorkify is designed to be a safe and reliable platform. It aggregates answers from reputable free homework help websites and respects copyright and intellectual property rights. It also offers a privacy policy to safeguard user data.
Is HomeWorkify Legit?
Yes, HomeWorkify is a legitimate platform operated by a non-profit organization. Its mission is to provide free and unrestricted access to knowledge. It operates within the bounds of the law and ethical principles, making it a legitimate resource for academic assistance.
Is HomeWorkify Safe to Use?
Yes, HomeWorkify is designed to be a safe and reliable platform. It sources answers from reputable free homework help websites and respects copyright and privacy policies.
Why Is HomeWorkify Not Working?
If HomeWorkify is not working for you, it could be due to various reasons, such as internet connectivity issues or temporary server problems. Ensure you have a stable internet connection and try again later.
Does HomeWorkify Work?
Yes, HomeWorkify is designed to work as a platform for accessing answers and solutions to academic questions from various sources. Users can submit their questions to receive answers.
How Does HomeWorkify Work?
HomeWorkify works by allowing users to submit the URL of an academic question they want to answer. It then processes the URL and provides instant answers or solutions by aggregating content from trusted free homework help websites.
HomeWorkify Alternatives (Websites like HomeWorkify)
Tutorly.ai
Tutorly.ai is a personal AI homework assistant trained on millions of courses. It can provide fact-checked answers to your questions, generate essay outlines, reword content, and engage in detailed explanations for homework-related queries.
Socratic by Google
Socratic is an app developed by Google that helps students get unstuck in their studies. It supports a wide range of subjects, including Science, Math, Literature, and Social Studies. Socratic provides visual explainers of important concepts and uses Google AI to surface relevant learning resources. It's available for both iOS and Android devices.
Mathly
Mathly is an AI-powered math problem solver. You can take a photo of a math problem, and Mathly will not only provide answers but also explain the solutions in a way that's easy to understand. It can also generate additional practice problems to help you check your understanding.
More on this