FaceCheck ID Review: How to Check it Face by Photo?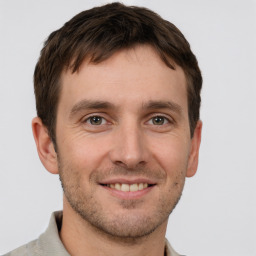 Coopper Lawson
Last update on: November 1, 2023
| | |
| --- | --- |
| Strengths | Weaknesses |
| ✅Privacy-Focused | ⭕Limited User Feedback |
| ✅Reverse Image Search | ⭕Privacy Concerns |
| ✅Multiple Image Uploads | |
| ✅Erase Photo Feature | |
| ✅Proprietary AI Technology | |
FaceCheck ID Overview

What is FaceCheck ID?
FaceCheck ID is a facial recognition search engine that aims to assist you in verifying individuals identities through their photographs. It allows you to upload an image of someone you're interested in and discover if they have a presence on social media platforms, blogs, videos and news websites.
About the Developer
Sentient Labs, a company based in Indonesia is responsible for developing FaceCheck ID. They are dedicated to providing a tool for enhancing safety and security by verifying the authenticity of individuals.
Customer Support
If you have any inquiries, issues or require assistance please reach out to the customer support team at FaceCheck ID. Their primary focus is helping users maximize their experience with this platform.
Features
Verify Identities
Submit a photograph to uncover social media profiles, blog features, videos and news references.
Safety Check
Identify risks by examining records, such as mugshots and sex offender registries
Family Security
Ensure the safety of your loved ones by identifying and cataloging images of criminals and fraudsters.
Scam Detection
Expose dating profiles, deceitful business individuals and internet fraudsters.
Reverse Image Search
Look up individuals using a photo while keeping an eye on their social media presence.
Pricing
FaceCheck ID can find person by picture. That means users can search people by an image and know who is he. FaceCheck ID provides a tier of pricing that's free of charge making it beneficial, for users who wish to access features without incurring any expenses.
How We Review

How to Use FaceCheck ID?
Access the FaceCheck ID Website
To access the FaceCheck ID website open your web browser. Visit the FaceCheck ID site. On their homepage you will usually find an option to upload an image or search for a person. Click on this option to begin.
Upload an Image
You have two ways to upload an image. You can. Click the "Browse" button. Select an image file from your computer or use keyboard shortcuts like Ctrl+C (copy) and Ctrl+V (paste) to upload it.
Make sure that the image you upload meets the specified format and size requirements. Usually they accept.jpg,.png,.webp or.bmp formats with a size of 500×500 pixels.
Initiate the Search
Once you've uploaded the image click on the search. Submit button to initiate the face recognition process. The system will then analyze the image.
Review the Results
Afterwards FaceCheck ID App will present you with search results that may include social media profiles, blog posts, videos, news articles or other online appearances associated with the person in the image.
Tech Specs
| | |
| --- | --- |
| Technical Specification | Details |
| Supported Image Formats | .jpg, .png, .webp, .bmp |
| Minimum Image Size | 500×500 pixels (face size: minimum 60×60 pixels) |
| Maximum Image File Size | 6MB |
| Multiple Photo Uploads | Supports up to 3 photos for one search (experimental) |
FAQs
Is FaceCheck ID Safe?
FaceCheck ID prioritizes privacy and does not store sensitive or personally identifiable data. However, always use it responsibly and in accordance with applicable laws.
What's the number on top of a search result?
The specific information about the number on top of a search result is not provided. It may refer to a count or ranking, and the context may vary. Additional details would be needed for a precise answer.
FaceCheck ID Alternatives
Social Catfish
Social Catfish is an online people search tool that helps you find lost connections and verify people's online identities. It allows you to search for images, email addresses, phone numbers, and online profiles.
PimEyes
PimEyes is an online facial recognition search engine that allows you to search for images containing specific faces. It helps you track down where your face appears on the internet and provides tools for privacy protection.
More on this