How Can Spylead Finder Revolutionize Your Connections?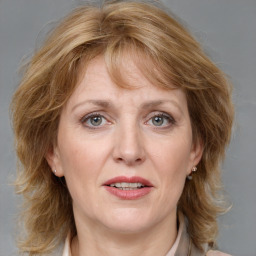 Katherine Thomson
Last update on: October 31, 2023
Introducing Spylead Email Finder, your go-to solution for effortless email discovery. This user-friendly tool combines accuracy with versatility, offering a seamless integration experience. Dive into a world where finding the right emails is efficient, reliable, and user-approved. Uncover the power of Spylead for a smarter approach to connectivity
1. What is Spylead Email Finder?
Spylead Email Finder is a tool that helps people find emails easily. It's like a super-smart detective for your computer! Imagine you need someone's email for work or connecting, Spylead makes it simple. You can find both work and personal emails in one place, saving you time. It's like having a friend who knows all the secrets about where to find the right emails. With Spylead, you can trust that the emails are correct and up-to-date, making your connections smoother. It's a handy tool that's friendly and efficient for anyone looking to discover emails hassle-free.
2. Pricing Plans
Discovering the ins and outs of Spylead's pricing is a breeze, offering options to suit every need. Dive into the plans, from basic to premium, and find what fits your budget. Plus, there's a free sign-up with 25 monthly free emails—no credit card needed. Accessing the power of Spylead is simple, thanks to the Google Chrome extension. It's user-friendly, making email discovery a smooth journey without any financial commitments upfront. Uncover the potential without the hassle, and start exploring the world of Spylead with ease.
3. Features of Spylead Email Finder
All-in-One Solution: Spylead simplifies email discovery with a comprehensive tool that covers business and personal emails.
Verified Accuracy: Ensuring precision, Spylead offers verified contact data, enhancing the reliability of your connections.
User Approval: Backed by 72 positive reviews and over 5000 users, Spylead has proven its efficacy in the hands of satisfied customers.
Efficient Integration: Seamlessly integrating with Google Chrome, Spylead becomes an accessible and user-friendly email finder.
Time-Saving: With a Google Chrome extension, Spylead extracts emails efficiently, saving users time and effort in their prospecting journey.
Versatile Usage: Whether on Google Maps, LinkedIn, or SERP, Spylead adapts, offering a versatile approach to email discovery.
4. Functionalities and Seamless Integration

LinkedIn Email Finder
Effortlessly elevate your connections with Spylead's LinkedIn integration. Experience the advantage of seamless integration for extracting emails effortlessly. Whether you're on any LinkedIn page, Spylead simplifies the extraction process, making it a user-friendly journey from any page to your database.
Google Maps Scraper
Transform local businesses into a B2B powerhouse with Spylead's Google Maps integration. Gain local insights and effortlessly build email lists using the Chrome extension. Spylead enhances B2B databases by recognizing local businesses as key players, providing a valuable addition to your prospecting arsenal.
SERP Email Finder
Unleash the power of keyword-based searches with Spylead's Search Engine Results Page (SERP) integration. Go beyond traditional search methods by extracting emails directly from search results. Tailor your searches with 150+ locations, ensuring maximum impact in your quest for valuable contacts. Spylead's versatility extends to various platforms, offering an intuitive and efficient solution for your email discovery needs.
5. What's the Advantages of Spylead Email Finder?
Unlike other tools, Spylead is like your smart email detective, making finding emails a breeze. It's super easy to use and doesn't require complicated steps. What sets Spylead apart is its ability to find both work and personal emails all in one place, saving you loads of time.
Here's the real game-changer: Spylead ensures the emails it finds are correct and up-to-date. No more wasting time on outdated or incorrect information! Plus, Spylead has a bunch of happy users with over 5000 people giving it a thumbs up. They love how it works seamlessly on Google Maps and LinkedIn, making their tasks super easy.
But wait, there's more! Spylead doesn't stop there; it adapts to your needs. Whether you're searching on Google Maps, LinkedIn, or through keyword-based searches, Spylead's got your back. It's like having a helpful friend guiding you to the right emails effortlessly.
In a nutshell, Spylead Email Finder outshines the others. It's user-friendly, trustworthy, and adapts to your style. Say goodbye to email-finding hassles and hello to a smoother, more efficient way with Spylead.
Conclusion
Spylead Email Finder emerges as a reliable and efficient tool, simplifying the process of email discovery. With its user-friendly features, verified accuracy, and versatile integrations, Spylead stands out among its counterparts. The tool's comprehensive approach, positive user reviews, and commitment to seamless integration make it a valuable asset for anyone seeking hassle-free email exploration. Spylead not only streamlines the prospecting journey but also ensures that users can trust the accuracy and reliability of the extracted contact data. 
More on this