Chai AI: Is It the Ultimate Chatbot?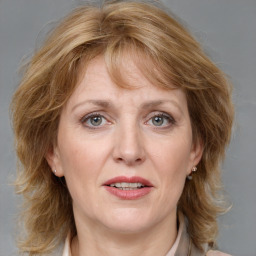 Katherine Thomson
Last update on: September 15, 2023
| | |
| --- | --- |
| Strengths | Weaknesses |
| ✅Wide Variety of Chatbots | ⭕Limited Language Support |
| ✅Topic Filtering | ⭕Message Limits |
| ✅Real-Time Chat | ⭕Free Version Limitations |
| ✅Emojis and Formatting Options | |
Chai APP Overview

What is Chai AI?
Chai AI stands as an app, in the realm of chat intelligence. With its user base and captivating language models it offers individuals the ability to develop unique chat AI personalities. Additionally Chai AI places an emphasis on ensuring the safety of AI technology.
About the Developer
Chai AI is developed by Chai Research Corp.
Features
Character Chat
Chai AI lets you have conversations, with an array of characters, both real and fictional making it an exciting and interactive experience.
User-Friendly App
The Chai AI app is designed to be easy to use and accessible, on both Android and iOS devices ensuring that anyone can enjoy its features effortlessly.
Character Popularity
With the app users can delve into the popularity of characters available helping them find engaging chat partners who are currently trending.
Diverse Character Selection
Chai AI offers a selection of chatbot characters allowing users to interact with personalities including famous individuals, fictional personas and much more.
Continuous Development
Chai AI constantly enhances its language models and chatbot offerings to provide users with an enjoyable experience that keeps getting better.
Community Interaction
Chai AI actively encourages community interaction by enabling users to create their chatbot personalities and share them with others.
Pricing
| | | |
| --- | --- | --- |
| Pricing Options | Duration | Price |
| Premium Subscription (Monthly) | Monthly | $13.99 |
| Ultra Subscription (Monthly) | Monthly | $29.99 |
| Premium Subscription (Annual) | Annual | $134.99 |
| Ultra Subscription (Annual) | Annual | $269.99 |
| Daily Upgrade | Per Day | $0.99 |
How We Review
Sign up
Users have the option to create a Chai app account by using their Google, Facebook or Apple accounts.
How to Install Chai AI?
To install the Chai App, visit Google Play Store, Apple App Store, or go to the official website at https://chai-research.com/.
How to Use Chai AI?
Step 1: Download the App
Chai AI is not accessible through browsers. To use it, download the Chai app from your Play Store or App Store. It's available for both Android and iOS.
Step 2: Create an Account

Once you've downloaded the app, create an account to begin using it.
Step 3: Finding Characters for Chat

If you want some advice I suggest exploring the characters available for chat on Chai AI. You can check their popularity within the app. There's a trending symbol tab located at the top left corner.
Step 4: Start Chatting

Start your conversation. Keep in mind that there's a limit of 70 messages within a 2.5 hour time frame though this limit might change over time. You can easily check your remaining message count by clicking on the profile icon located in the corner.
Tech Specs
| | |
| --- | --- |
| Tech Specs | Details |
| Platform Compatibility | Android, iOS, Web |
| App Size | Varies with device (Mobile) |
| Supported Operating Systems | Android: Android 4.4 and up |
| | iOS: iOS 14.0 or later (iPhone, iPad) |
| Languages Supported | English |
| Age Rating | 17+ (Infrequent/Mild Content) |
| In-App Purchases | Yes |
| Copyright | © Chai Research Corp. |
FAQs
Is Chai AI Safe?
Chai AI prioritizes user privacy and security ensuring that interactions are treated with care and user data is safeguarded. However, like any AI driven platform it is important for users to exercise caution and be mindful of the content they engage with.
What Apps Like Chai AI?
There are several AI chatbot and virtual assistant apps available in the market, each with its own unique features and capabilities. Some popular alternatives to Chai AI include Google Assistant, Apple Siri, Amazon Alexa, and Microsoft Cortana. Users can explore these alternatives to find the one that best suits their needs and preferences.
Chai AI Alternatives
Kajiwoto
Kajiwoto represents a platform for AI chatbots that harnesses the power of natural language processing to facilitate interactive conversations. It excels in text based exchanges providing answers and valuable assistance.
Kuki
Kuki is an AI powered chatbot known for its ability to create captivating and interactive dialogues. It serves purposes, including customer support, entertainment and more.
ChatBot
ChatBot stands as a development platform for AI chatbots empowering users to craft personalized assistants for websites, messaging apps and other platforms. It boasts an array of features and integrations.
More on this