CapCut Templates and Editing: A Complete Review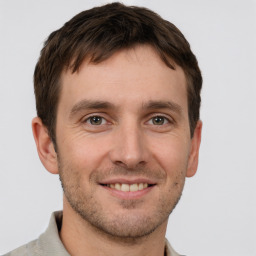 Coopper Lawson
Last update on: September 21, 2023
| | |
| --- | --- |
| Strengths | Weaknesses |
| ✅User-Friendly Interface | ⭕Frame Rate Limitation |
| ✅Wide Range of Features | ⭕Limited Color Grading |
| ✅Abundant Templates and Effects | |
| ✅Multi-Platform | |
| ✅No Watermarks | |
CapCut Overview

What is Capcut?
CapCut is a video editing and graphic design software created by Bytedance the company, for popular platforms such as TikTok and Douyin. It's user friendly. Has been developed to enable both individuals and businesses to create top notch videos, images and multimedia content without any hassle.
About the Developer
The company, behind CapCut is Bytedance, a known Chinese technology company recognized for its social media and content platforms. Bytedance was established in Beijing, China in March 2012 by Zhang Yiming. Continues to be headquartered.
Customer Support
CapCut offers customer support through its website, where users can access tutorials frequently asked questions (FAQs) and contact details, for any inquiries they may have.
Features
Video Editing
CapCut provides a range of video editing tools that empower users to elevate their videos and achieve looking results. With CapCut you can access a variety of features such, as effects, filters, speed curve adjustments, keyframe animation, background removal, video upscaling and video stabilization. These tools allow you to enhance your videos with elements and make them visually appealing.
Audio Editing
When it comes to editing CapCut offers options for manipulating audio within your videos. You can add music or sound effects to enhance the audio quality. Additionally CapCut allows you to reduce noise, split tracks and even convert text into speech for added versatility.
Text and Image Editing
CapCut also provides tools for text and image editing. You can transcribe video content add subtitles overlay text onto videos and images with ease. Furthermore features like image upscaling, portrait generation,color correction and background removal enable you to improve image quality and design.
Templates
To make the creative process easier CapCut offers templates tailored for purposes such as social media content creation,business videos and marketing materials.These templates serve as a starting point. Simplify the creative process.
Collaboration
Collaboration is made seamless on CapCut as it supports team collaboration.Users can work together on projects in time by sharing ideas assigning tasks. Providing feedback.This fosters effective teamwork. Enhances creativity.
Cloud Storage
With cloud storage integrated into CapCut you have data storage that allows you to access your projects anytime from anywhere.This ensures convenience and flexibility, in managing your work.
AI-Powered Features
CapCut utilizes the power of intelligence to enhance the process. It has the ability to generate captions automatically transform speech into compositions eliminate words and intelligently adjust the aspect ratio of videos.
Pricing
CapCut is available for free, and users can access many of its features without a subscription. However, there may be premium features or content that require in-app purchases or a subscription fee. 
How We Review
Sign up

To create an account, on CapCut you usually have the choice of using your social media platforms such as Facebook, Google, TikTok or entering your email address. Additionally there might be an option to register by scanning a QR code.
How to Use CapCut?
Access CapCut

Online Editor: Open your preferred web browser and visit the CapCut website.
Desktop Application: Launch the CapCut desktop application on your Windows or macOS computer.
Mobile App: Open the CapCut mobile app on your Android or iOS device.
Create or Open a Project

Start by either creating a video editing project or opening an existing one depending on what you need.
Import Media

Bring in your media files (videos, images, audio) to your project. You can typically do this by clicking on an "Import" button.
Editing Timeline

Use the editing timeline provided by CapCut to arrange and edit your clips. Simply. Drop your media onto the timeline to organize your project.
Basic Editing

Perform editing tasks such, as trimming, cutting and splitting video clips to achieve the desired length.
Add transitions between clips for seamless transitions between scenes.
Adjust the speed of video clips for motion or slow motion effects.
Advanced Editing

Apply filters, effects, and color corrections to enhance your footage.
Add CapCut fonts, titles, and captions to convey your message.
Overlay images or videos, and use layers for creative compositions.
Audio Editing

Adjust audio levels, add background music, or apply sound effects.
Use audio editing tools to enhance the sound quality.
Preview Your Work

Always preview your project to ensure it looks and sounds the way you want it to.
Save or Export

Save your project frequently to avoid losing progress.
When you're satisfied with your edits, export or render your video. Choose the desired format and quality settings.
How to Use CapCut Templates?
Access CapCut

Online Editor: Open your preferred web browser and go to the CapCut website.
Desktop Application: Launch the CapCut desktop application on your Windows or macOS computer.
Mobile App: Open the CapCut mobile app on your Android or iOS device.
Browse Templates
Within the CapCut interface, look for a section that offers templates designed to make your video editing process easier. This section might have a different label, but it typically contains pre-designed templates catering to various types of videos.
Select a Template

Take some time to browse through all the available templates and select the one that aligns best with your project's requirements. Templates are usually organized by themes or styles, so pick one that suits your vision.
Customize Your Template

After selecting a template, it's time to make it uniquely yours by customizing it according to your content.
Replace any placeholder media such as videos, images and text with your own content.
Feel free to edit and refine the template as needed – modify text elements, adjust timings, add or remove elements – all in order to match your creative vision.


Preview and Review
Make sure to use the preview feature before you finalize your project. This will allow you to check if your video looks exactly how you want it to. 
Export Your Video

Once you have customized your template and reviewed your project, go ahead and export your video in the format and quality that you prefer.
Tech Specs
| | | | |
| --- | --- | --- | --- |
| Platform | Online (Web Browser) | Desktop (Windows/Mac) | Mobile (iOS/Android) |
| Operating System | Web Browser (Platform-agnostic) | Windows 7/8/10, macOS 10.13 or later | iOS 11.0 or later, Android 7.0 or later |
| Internet Connection | Required for online use | Not required (offline editing available) | Not required (offline editing available) |
| Supported Browsers | Chrome, Firefox, Safari, Edge, others | Not applicable | Not applicable |
| Project Types | Video, Image, Templates | Video, Image, Templates | Video, Image, Templates |
FAQs
1. Is CapCut free to use?
CapCut provides a version that includes features. However certain premium features or content may require payment.
2. Is CapCut available for Windows and Mac desktops?
Both Windows and Mac users can utilize CapCuts desktop version, which enables video editing capabilities.
3. Can I collaborate with others using CapCut?
Certainly! CapCut supports collaboration features allowing you to collaborate with a team on video projects.
4. Does CapCut have AI-powered tools?
Absolutely! CapCut integrates AI powered functionalities like background removal and text to speech to enhance your video editing experience.
5. Is CapCut suitable for beginners?
CapCut offers a user interface that caters to beginners while providing features, for experienced editors as well.
CapCut Alternatives
Filmora
Filmora, developed by Wondershare is a user video editing software that can be used on both Windows and macOS operating systems. It offers an array of features for editing videos including options for modifying video and audio elements adding text and titles incorporating transitions and effects among others. Filmora is particularly known for its simplicity. Is recommended for individuals who're new to video editing or have intermediate skills in this field.
Final Cut Pro
Designed exclusively for macOS users Final Cut Pro is a professional grade video editing software highly regarded by filmmakers and industry professionals. It provides functionalities such as camera editing capabilities support for 360 degree video editing, as well as exceptional performance specifically optimized for Apple hardware.
EaseUS Video Editor
EaseUS Video Editor offers features like cutting clips trimming footage merging videos together adding music tracks or sound effects to enhance the result. EaseUS Video Editor aims to provide an experience suitable for beginners or individuals looking for simplicity, in their editing process.
More on this