ABPV App Review: Your Daily Dose of Fun Content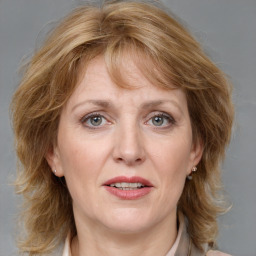 Katherine Thomson
Last update on: September 18, 2023
| | |
| --- | --- |
| Strengths | Weaknesses |
| ✅Wide Range of Content | ⭕In-App Ads |
| ✅Smart Curation | ⭕In-App Purchases |
| ✅Meme Collection | ⭕Content Moderation |
| ✅User Interaction | ⭕Age Rating |
ABPV APP Overview

What is ABPV App?
ABPV App is an abbreviation for "Americas Best Pictures and Videos" App. It is an application that you can install on both Android devices. This app brings together entertaining content such as jokes, memes, gifs, funny videos and more. You can interact with the content by sharing it with your friends or saving your pieces. Additionally the app allows you to connect with others through comments and subscriptions, for interactions. 
Who Owns ABPV App?
The app is developed and offered by FunTech Publishing Limited.
Features
Entertaining Content
The application offers an array of pictures, videos and memes carefully gathered from the internet.
Daily Picks
Intelligent algorithms curate an assortment of the hilarious and captivating content specifically tailored for you.
Meme Collection
You'll find thousands of memes created by meme enthusiasts, within the app.
Categories of Content
The app encompasses a variety of content categories, including memes, dank memes, edgy memes, side splitting jokes, funny videos, GIFs, adorable animal pictures and videos, mind boggling WTF moments and sport & news related humor.
User Engagement
Users can interact with the content by swiping left to explore material that includes images, humorous memes, brief videos and amusing sketches.
Pricing
ABPV provides the option to make purchases within the app allowing users to buy content boosts at a cost of $0.99, per item. The app is available in both paid versions, with the paid version offering an ad free experience and extra advantages.
How We Review
Signup/Sign In
Users have the option to register and log in to the ABPV app using their email, Facebook, Google or Apple accounts. This feature offers flexibility and convenience when it comes to creating and accessing their accounts.
How to Use ABPV App?
Step 1: To get started, launch the app. Give your consent to the Privacy Policy and Terms of Service.
Step 2: Navigate by swiping left to discover a range of engaging content, including captivating images, funny memes, short videos and sketches.
Step 3: Log in to your account, customize your preferences and share your content through the Profile section.

Step 4: Uploading content is made easy with the Profile section.
Step 5: To switch between sections, like "Featured ", "Collective," "Profile," or "Add Meme " simply access the menu located in the left corner.
Tech Specs
| | |
| --- | --- |
| Tech Specs | Details |
| App Name | ABPV – America's best pics&vids |
| Category | Entertainment |
| Size | 235.6 MB |
| Compatibility | iPhone, iPad, iPod touch, Mac, Android |
| Languages | English |
| Age Rating | 17+ |
| Privacy Policy | Available (Check developer's privacy policy) |
| Copyright | © 2020 FUNTECH PUBLISHING LTD |
| In-App Purchases | Content boost – $0.99 |
FAQs
Is ABPV App Safe?
The safety of the ABPV app can vary depending on how you use it and what you prefer. While it does provide pictures, videos and memes some of the content may not be suitable, for everyone. The app has a content rating of 17+. Might include suggestive themes, realistic violence, crude humor and other similar elements. It's important to use the app in a way that aligns with your preferences and appropriate content for your age.
Is ABPV App Free?
Yes you can use the ABPV app for free. However there are in-app purchases such as the "Content boost" feature priced at $0.99. These purchases are optional. Can enhance your experience within the app. Nevertheless without making any purchases you can still enjoy the features provided by the app without any cost.
ABPV App Alternatives
9GAG
9GAG is a platform that people love for sharing funny memes, gifs and videos. Its got an active community that's about spreading humor.
iFunny
iFunny is another app that's all about memes, jokes and entertaining videos. You can create your content. Share it with others, there too.
Cheez
Cheez is this short video app where you'll find tons of entertaining videos. It is known for the content created by its users and the fun challenges they take on.
Instagram
On Instagram you'll come across a ton of stuff like memes, funny videos and comics. You can follow accounts specifically dedicated to humor if that's what you're into.
TikTok
TikTok is this video platform where people create and share the most amusing and entertaining videos out there. It's got such a group of content creators.
More on this