What is Imagetocaption.ai?
Imagetocaption.ai is a powerful tool designed to streamline the process of creating SEO-optimized social media captions for your images. It offers a convenient solution to save time and money by automating the caption-writing process. With this tool, you can bid farewell to manual work, copy and paste tasks, typos, missing hashtags, and dull captions. By leveraging the capabilities of Imagetocaption.ai, you can enhance your social media presence with engaging and captivating captions, while eliminating the hassles associated with manual caption creation.
Imagetocaption.ai Features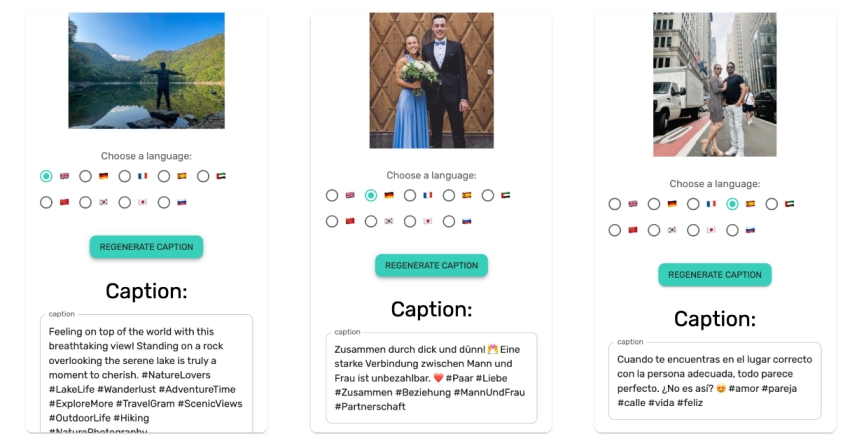 Imagetocaption.ai offers a range of powerful features to enhance your caption creation process. Here are the key features:
SEO-Friendly Captions
With Imagetocaption.ai, you can generate captions that are optimized for search engines, ensuring your content is discoverable and ranks well in search results.
Platform-Specific Caption Generation
The tool supports generating captions tailored to different social media platforms. Whether it's Instagram, Facebook, Twitter, or others, Imagetocaption.ai provides customized captions optimized for each platform's requirements.
Choose the Tone of the Caption
Imagetocaption.ai allows you to select the desired tone for your captions. Whether you want them to be witty, professional, casual, or any other style, the tool can generate captions that match your preferred tone.
Targeted Audience Caption Generation
With the support to generate captions based on target audience preferences, Imagetocaption.ai helps you create content that resonates with your specific audience demographic, increasing engagement and relevance.
Automatic Emoji and Hashtag
Imagetocaption.ai automates the process of adding emojis and hashtags to your captions. It intelligently suggests relevant emojis and popular hashtags based on your image and content, saving you time and effort.
Support for 9 Different Languages
Imagetocaption.ai is capable of generating captions in a diverse range of languages. It supports English, Chinese, Japanese, German, Spanish, Russian, French, Arabic, and Korean. This wide language coverage allows users from various linguistic backgrounds to create captions in their preferred language, expanding the tool's accessibility and usability.
7-Second Fast Responding Time
One of the notable advantages of Imagetocaption.ai is its impressive responsiveness. The tool is designed to provide quick results, generating captions in just 7 seconds. This swift response time enables users to efficiently obtain captions for their images, saving valuable time and enhancing overall productivity.
How to use Imagetocaption.ai?
Step 1: Sign up and Pay:
Visit the Imagetocaption.ai website and sign up for an account. You may need to provide some basic information and choose a suitable pricing plan. Complete the payment process to gain access to the tool's features.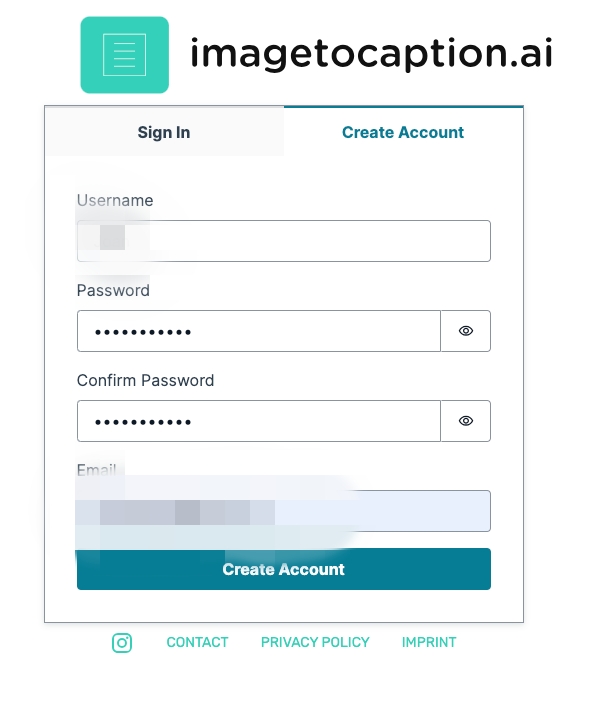 Step 2: Upload Your Image:
Once you have signed up and logged in, you can upload the image for which you want to generate captions. Look for the upload option or button on the tool's interface. Click on it and select the image file from your device. Wait for the image to upload successfully.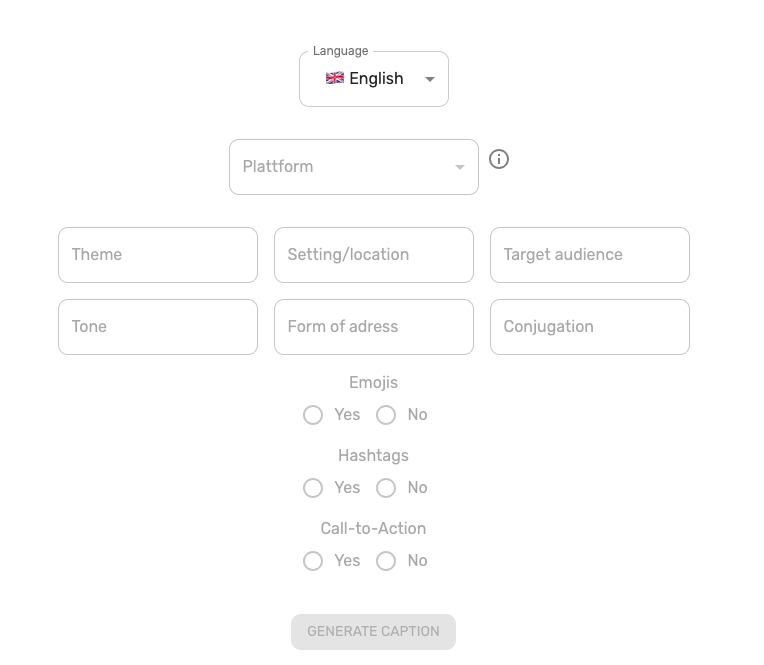 Step 3: Save Your Favorite Captions:
After the image is uploaded, Imagetocaption.ai will work its magic and generate captions for your image. Browse through the generated captions that appear on the screen. Select the captions that resonate with your needs and preferences. To save your favorite captions, look for the "Save" or "Bookmark" option provided by the tool. Click on it to save the selected captions for future reference.
Imagetocaption.ai pricing
| | | |
| --- | --- | --- |
| Plans | Business | Personal |
| Pricing | 59€/Month | 15€/Month |
| Max. image size | 20MB | 5MB |
| Requests | Unlimited | 200 requests |
| Free Trial | 3 Days | 3 Days |
Imagetocaption.ai Alternatives
Copy AI Instagram Caption Generator is another powerful tool designed to revolutionize your Instagram captioning experience. With the help of advanced artificial intelligence, this free Instagram caption generator empowers you to create super-engaging captions that captivate your audience.
With Pally Image Caption Generator, you no longer need to spend valuable time brainstorming or struggling to find the perfect words. Simply upload your image, and let Pally work its magic. Within seconds, you'll have access to captivating captions that enhance the impact of your visuals and tell a compelling story.
Some links may be affiliate links, which means we may earn a commission at no extra cost to you. Check out our disclaimer.