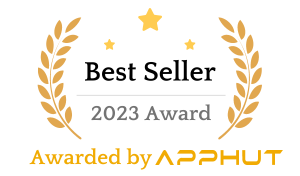 1. What is AimerLab MobiGo?
AimerLab MobiGo is a GPS location spoofer for iOS and Android mobile devices. It allows users to instantly change their GPS location to anywhere in the world with one-click. MobiGo also offers import of GPX files to simulate a GPS track and joystick control for a more natural movement. 
2. Video Introduction
3. AimerLab MobiGo Main Features
1-Click iPhone/Android GPS Location Spoofing: Users can instantly teleport their device's GPS location to anywhere in the world without actually moving physically.
Simulate GPS Tracks: Users can import a GPX file to simulate the GPS track easily.
Joystick Control: MobiGo offers joystick control of movement, allowing users to simulate more natural movement.
Multi-Device Control: MobiGo supports changing GPS location on up to 5 iOS/Android devices simultaneously on 1 PC/Mac.
Realistic Mode: Users can set the speed to vary between -30% and +30% of the range in 5 seconds.
Customized Speed: The software allows users to simulate the speed of walking, cycling, or driving from 3.6km/h to 36km/h.
Hide Location on iOS/Android: MobiGo can fake user location to anywhere to protect their privacy from being tracked.
Historical Records and Favorites: Provides features like historical records and a favorite list.
Spoof Location on Social Apps: The software allows users to pretend to travel anywhere they've never been and share virtual locations on social platforms like WhatsApp/Instagram/Facebook.
Mock Location on Dating Apps: Users can change their location on dating apps like Tinder or Hinge to get more likes and matches from other regions.
Bypass Geo-Blocking/Geo-Restriction: MobiGo can spoof user location on iOS/Android to bypass regional restrictions and access geo-restricted content and services like games, social apps, location sharing apps, etc.
Compatibility: The software is compatible with all iOS and Android versions, including the latest iOS 16 without the need to jailbreak the device.
4. AimerLab MobiGo Tech Specs
| | |
| --- | --- |
| Tech Specs | |
| Developer | AimerLab |
| Website | https://www.aimerlab.com/mobigo-location-spoofer/ |
| Platforms | Windows and Mac |
| Language | English, French, German, Italian, Portuguese, Russian, Spanish, Traditional Chinese, Simplified Chinese |
5. AimerLab MobiGo Plan
Plan

Features

Monthly

Enjoy all premium features

5 devices and 1 PC/Mac

License valid for 1 month

Quarterly

Enjoy all premium features

5 devices and 1 PC/Mac

License valid for 3 months

Yearly

Enjoy all premium features

5 devices and 1 PC/Mac

License valid for 1 year

Perpetual

Enjoy all premium features

5 devices and 1 PC/Mac

License valid for lifetime
6. AimerLab MobiGo Alternatives
iSpoofer, Fake GPS Location, GPS JoyStick, Fake GPS – Location Spoofer, Dr. Fone- Virtual Location
7. AimerLab MobiGo Reviews
Overalls: 4.7
Positive:
"This app is amazing! It has helped me so much in playing Pokemon Go and other location-based games without leaving my house. The joystick feature is very helpful, and the ability to import GPX files makes it easy to simulate natural movement. Highly recommend it!" – John D.
"I was skeptical about using a GPS location spoofer, but AimerLab MobiGo exceeded my expectations. It works seamlessly on my iPhone and has helped me to access content that was previously geo-restricted. The speed adjustment feature is a plus and helps me simulate movement at a natural pace." – Sarah L.
"AimerLab MobiGo has made it possible for me to keep my privacy intact while using social media and dating apps. The ability to change my location on Tinder has significantly increased my matches. The app is user-friendly and works like a charm." – Alex K.
Negative:
"I purchased AimerLab MobiGo, and it worked so slow on my Android device. I contacted customer support, and they were slow to respond and were not helpful in resolving the issue. I ended up requesting a refund." – Tom H.
"While the app worked well in the beginning, it suddenly stopped working after a few weeks. I contacted customer support, and they were not responsive in addressing the issue." – Jane M.
Some links may be affiliate links, which means we may earn a commission at no extra cost to you. Check out our disclaimer.